As a lot of you may know, I am all about promoting emergency-disaster survival and preparedness, and even more so of those who have chosen to step-out of the box and prepare for the unknown by helping others prepare.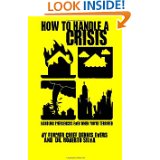 When Dennis Evers contacted me about reviewing his new book 'How to Handle a Crisis: Handling Emergencies, Even When You're Terrified' I was both thrilled and honored. As you may recall he was featured on the first season of National Geographic Channel's Doomsday Preppers (remember? 'The Godfather Prepper') along with his family (eleven (11) children; seven (7) of which are girls). When I heard seven girls (that was the thrilled part), I was "in' for a review because as most of you know, my passion is educating as many women to disaster survival and preparedness as possible. The 'honored' part came with the author seeking Survivor Jane out because of a passion to educate women.
Although we know, Nat Geo took' a little liberty' in their editing the Doomsday Preppers series, this author is a former law enforcement officer … okay, police chief, with over 30 years of emergency planning experience including as a firefighter and certified EMT, whose precursor to this book, 'The Pocket Partner, has sold over 160,000. I say all this to say, he is 'not' the nut-job some were portrayed as on the series.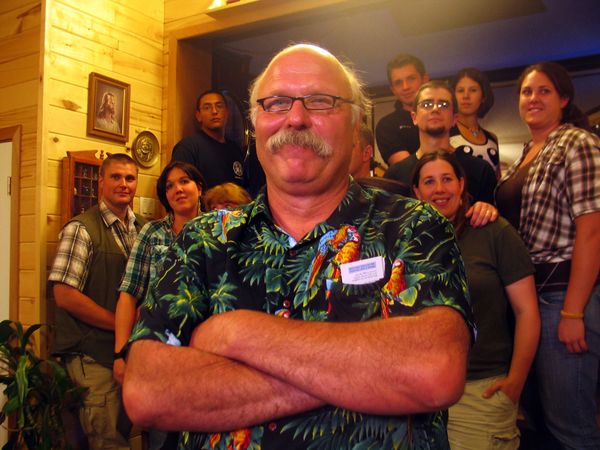 Preparedness is a lifestyle for the author and his family. In fact, he has made sure that all of his girls know how to completely service their vehicles bumper to bumper (when I heard this I thought, 'hmmm, me too …take it to the dealership on the corner of 5th and Main' (just kidding of course - couldn't resist *grin*) Seriously, just like the detail he puts into his family's preparedness, the author has also done in his book. It's not your typical stock food or water preparedness book. Its 146 pages of easy to understand instruction on topics like First Aid, Vehicle Accidents, Natural Disasters, Man-Made Disasters, Terrorism, Pandemics, Nuclear Radiological Emergencies, Staying in Place Survival, and Civil Unrest to name a few. Also, included for those "visual people', the author has also added charts, diagrams and checklists for your own personal preparedness plan.
The author has created a simple format for his book for the experienced prepper, the "just getting started" prepper or those who just want to be more knowledgeable in emergency preparedness, who can all go directly to any sections of the book and quickly get step-by-step instruction. What the book isn't however, is a 'doomsday' book. It's an everyday – anything can happen - preparedness book for everyone. It covers almost any type of emergency situation. So, a copy can be kept in your car, at home, at work and yes even a copy in your go-bag.
'How to Handle a Crisis: Handling Emergencies, Even When You're Terrified' is not an 'end of the world as we know it' book it's a beginning of your survival book.
How to Handle a Crisis: Handling Emergencies, Even When You're Terrified' can be purchased by clicking on the book above or here Survival Books.
Just sayin'
- Survivor Jane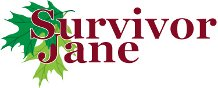 Thank you for sharing Survivor Jane with your friends!
If you have any questions, or would like to see a specific article addressing survival preparedness for women; or if would like to submit an article or blog for review and possible posting on SurvivorJane.com click here
Or contact Survivor Jane at This e-mail address is being protected from spambots. You need JavaScript enabled to view it
Follow me on Twitter @SurvivorJane and by using the hashtag #PrepperTalk where you will find a Community of Prepared-Minded People
Contact Dennis Evers:
Email This e-mail address is being protected from spambots. You need JavaScript enabled to view it
Website: www.howtohandleacrisis.com