When I was first approached by Jacqueline Tapacio, Casting Producer for Pilgrim Studios to promote their new TV Reality Show, in conjunction with SPIKE TV and Vivos Shelters, LAST FAMILY ON EARTH, I thought uh-oh, here we go again, another producer trying to ride the shirt tail of success of the 'other' Prepper Shows.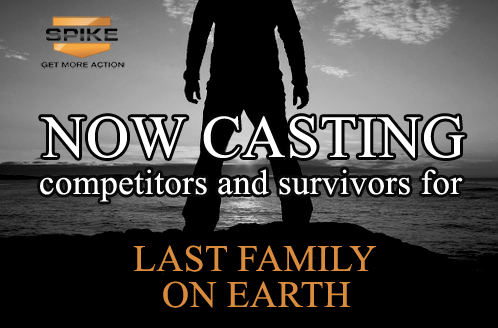 That is …until I started doing my own research on the show.
This show is gonna be different from the "sensationalism" of the "other" prepper shows thats a given.
When Sharon Levy, the executive vice president of Spike: was quoted as saying the show won't be played for laughs.  And then openly admitted that Spike thinks Preppers are an interesting segment of the population that are very prepared, and highly intelligent - regular people. The heavens opened up and the angels began to sing.
SpikeTV wants this show to be educational and fun.  And it should be, after all Pilgrim Studios' Craig Piligian, is a former producer of CBS's "Survivor."
Finally! Preppers are not going to be thrown into a 3-Ring Circus to be ridiculed and made fun of.  After all education is what we do!  We share, care and prepare, right?
The show will consiste of sixteen (16) 'Family Prepper-Pairs' (pairs must be family members - brother/sister, mom/dad, dad/child, etcetera) from a wide variety of backgrounds selected to compete in a series of challenges using survival techniques to showcase their endurance and physical skills, to test their leadership abilities, integrity and character.
 
There will be scenarios, including a pandemic, global government or economic collapse, nuclear war, reactor meltdown, solar flares, massive asteroids, lethal climate change, a pole shift, calamitous earthquakes and widespread anarchy.
 
Six episodes are slated with a viewer based voting system; including social media voting, as to who will stay and who will "die".  The decision will ultimately be handed down each week by a panel of three (3) survivalist-experts.
The ultimate prize as most already know – will be six (6) spots in state-of-the-art, community underground shelter (bunker) for up to 6 family members sponsored by Vivos Shelters http://www.terravivos.com  
 
Guys, this is like Preppers meet Survivor!!
The Dead Line for Casting is June 20th so  … well if you want to do this you have to act pretty fast.
Here's how - Contact Pilgrim Studios at:
www.pilgrimstudios.com/casting/lastfamilyonearth
*Casting Producer: Jacqueline Topacio
This e-mail address is being protected from spambots. You need JavaScript enabled to view it
Pilgrim Studio Casting Hotline 818 478-4570
Hey! I can say I knew you when!!!! 
Just sayin'
- Survivor Jane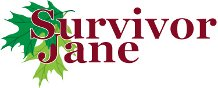 Thank you in advance for sharing Survivor Jane with your friends!
If you have any questions, or would like to see a specific article addressing survival preparedness for women; or if would like to submit an article or blog for review and possible posting on SurvivorJane.com click here
Or contact Survivor Jane at This e-mail address is being protected from spambots. You need JavaScript enabled to view it
Follow me on Twitter @SurvivorJane and usethe hashtag #PrepperTalk where you will find the Largest Prepper Community on Twitter!