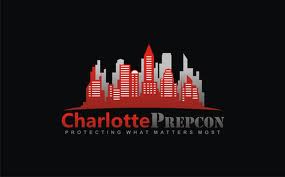 Just in time for summer vacation another exciting Preparedness Conference!
Whether you are a survivalist, a prepper or just want to become more self-reliant or more informed, CharlottePrepCon is for you and the whole family!
I personally was at the Black Mountain prepper conference and it was jam packed with information and vendors with lots of opportunity for networking with other preppers.
This conference will have a full day of speakers including:
 James Wesley, Rawles - New York Times Best-Selling Author and the Editor of  www.SurvivalBlog.com
 Vince Coakley - Radio Host
 Scott Hunt - Senior Consultant and Co-Founder of Practical Preppers, LLC ( Doomsday Preppers  and YouTube Engineer775)
 David Kobler - Co-Owner and Co-Founder of Practical Preppers LLC (Doomsday Preppers and  YouTube SouthernPrepper1)
 Rich Davis- DCG Real Assets
 Steve Nolan - Co-Founder of SurvivalWeek.com and Publisher of Thinking the Unthinkable: EMP  Attack
Because of the anticipated high attendance make sure you get your tickets before the deadline of July 12, 2012
Location of the event: The Pointe Arts & Rec Center, 2266 Deerfield Road, Fort Mill, SC 29715
Event hours: 7:00 am – 6:00 pm
For more information and for your tickets go to www.CharlottePrepCon.com
Don't delay!
Just sayin'
- Survivor Jane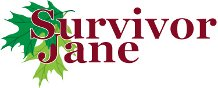 Thank you in advance for sharing Survivor Jane with your friends!
If you have any questions, or would like to see a specific article addressing survival preparedness for women; or if would like to submit an article or blog for review and possible posting on SurvivorJane.com click here
Or contact Survivor Jane at This e-mail address is being protected from spambots. You need JavaScript enabled to view it
Follow me on Twitter @SurvivorJane and by using the hashtag #PrepperTalk where you will find a Community of Prepared-Minded People