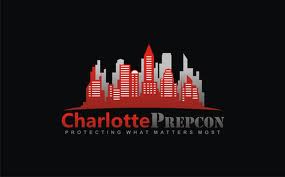 The inaugural Charlotte PrepCon event was awesome. In fact, it brought over 500 preppers together to listen to James Wesley, Rawles and a host of other great prepper speakers. 
So is it any wonder that the lineup for PrepCon II; scheduled for September 8th, will be even better??!!  I say nay!
Once again, James has agreed to return to address questions you may have about him, his books or preparedness questions in general. Also, there is a whole new lineup of speakers - including yours truly! 
I mean, just look at the lineup!
There's James Wesley Rawles who will be appearing via Tele-Confercence;
Rick Austin a long time survival expert, and has been using sustainable living and home building practices;
Dr Bones and Nurse Amy authors of "The Doom and Bloom™ Survival Medicine Handbook";
Radio Talk Show Host Vince Coakley;
Richard W. Davis is the founder and CEO of DCG Real Assets;
Matthew Gibson, born into a missionary family; 
Bryant Haines with 19 years of experience working in the government and private sectors primarily in project management and
systems engineering;
Steve Nolan co-founder of SurvivalWeek.com and author of the critically acclaimed Thinking the Unthinkable series of white
papers;
Don Rosenberg who will share how to grow your own food; and,
Me!!! *smile*
And look at the prepper topics that will be presented:
Robert Henry: Survival Report: Lessons learned after 26 years of prepping;
Steve Nolan: Survival Week/What is an EMP or CME?
Matt Gibson: Solar energy: Are you preparing for an extended power outage?
Rich Davis: Did you know?
Don Rosenberg: Instant Organic Garden
James Wesley Rawles: Attendees can ask James questions directly
Brent Case: Ham Radio
Survivor Jane (Me!): Survival Preparedness for Women
Rick Austin: The Secret Survival Garden/Food Storage
Bryant Haines: Family Evacuation Planning
Dr. Bones/Nurse Amy: Survival Medicine/Doom and Bloom Nation
And as the proverbial cherry on top - there is the incredable Vendor Mall that will be even bigger and better with the prepper items/gear that you can see up close and personal!
So please share this with all of your friends! And get those tickets today!  
https://www.charlotteprepcon.com/register.html 
Oh, and make sure you come by to say "hi" - I'll have a table set up in the Vendor Mall to "Meet and Greet"!
Just sayin
Survivor Jane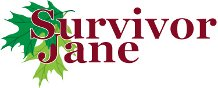 If you have any questions, or would like to see a specific article addressing survival preparedness for women; or if would like to submit an article or blog for review and possible posting on SurvivorJane.com click here
Or contact Survivor Jane at This e-mail address is being protected from spambots. You need JavaScript enabled to view it
Follow me on Twitter @SurvivorJane and by using the hashtag #PrepperTalk where you will find a Community of Prepared-Minded People
Thank you in advance for sharing Survivor Jane with your friends!