I had the pleasure of attending both PrepCon I and II and will tell you I was amazed at how 'hungry' people are for knowledge to better prepare themselves for … well anything and everything.
The inaugural Charlotte PrepCon event was awesome. In fact, over 500 preppers attended the July 14, 2012 conference to hear keynote speaker (appearing via tele-seminar) James Wesley Rawles, author of several best-selling fictional preparedness books; including everyone's favorite 'Patriots', the' Prepper Duo' of National Geographic Channel's Doomsday Preppers fame, Scott Hunt and Dave Kobler (under their company name 'Practical Preppers, LLC), talk show host Vince Coakley, Rich Davis of DCG Real Assets and Steve Nolan of SurvivalWeek.com.

PrepCon II on Sept. 8, 2012 was every bit as successful as the first event, bringing even more Preppers eager to listen and learn from some of the leading preparedness-minded.  James Wesley Rawles graciously agreed to once again keynote, to answer questions on preparedness and his personal views and opinions. Also, appearing was Rick Austin, a long time survival expert and author of the soon to be released book 'Secret Garden of Survival'; Dr Bones and Nurse Amy authors of "The Doom and Bloom™ Survival Medicine Handbook"; Matthew Gibson; Bryant Haines; radio talk show host Vince Coakley; Richard W. Davis founder and CEO of DCG Real Assets; Steve Nolan co-founder of SurvivalWeek.com and author of 'Thinking the Unthinkable' series of white papers; and, oh yeah, me!!
As you can see these events continue to get bigger and better as more people come seeking knowledge and answers.
And I can assure you PrepCon III will not disapoint!
Why? Well, maybe because I'm going to be speaking again?
Just Sayin'
- Survivor Jane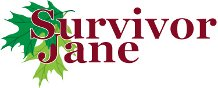 If you have any questions, or would like to see a specific article addressing survival preparedness for women; or if would like to submit an article or blog for review and possible posting on SurvivorJane.com click here
Or contact Survivor Jane at This e-mail address is being protected from spambots. You need JavaScript enabled to view it
Follow me on Twitter @SurvivorJane and use the hashtag #PrepperTalk to find the Largest Prepper Community on Twitter!
Thank you in advance for sharing Survivor Jane with all your friends and family!
For more information on Charlotte PrepCon III:
Website www.charlotteprepcon.com
Facebook: facebook.com/CharlottePrepCon
Twitter: @cltprepcon
Hygiene - The Most Overlooked "Basic Need" and Yet the Most Critical
Survivor Jane in the Spot Light
Check Out This Book! Get a Discount!
Look Ladies!!!!
Advertisements