As an Author, but more importantly, as a person, I have a definite respect for Michael Bunker. In fact, I actually fashioned a lot of what I did on my homestead/retreat after some of the things he suggested in his book 'Surviving Off – Off Grid'; which by the way - he lives daily as a self-reliant man, and not just writes about. So, when asked to review his last work "The Last Pilgrims" I was honored; as I am this time around, to review his latest work 'W1CK', a prequel to 'The Last Pilgrims', which details how the collapse and crash actual happened 20 years later.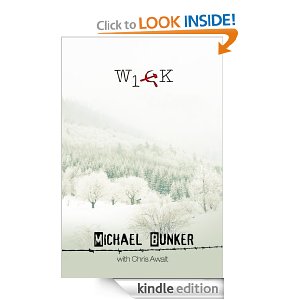 Clay Richter is on a journey. Six years earlier he lost not only his wife, but his beautiful daughters in a horrific automobile accident prompting a move and what he had hoped was a new beginning to New York City. Now he faces yet another travesty as he witnesses the devastation and destruction from the wrath of Hurricane Sandy.
As with most who find themselves in the face of disaster, he must now make a hard decision on what to do next. Surprisingly, Clay choses to become a refugee as he sets out on foot towards to Ithaca; the homestead he once knew; go-bag in tow, hoping to free himself of the mental holds of losing his family and the last six years.
The author vividly describes sights, sounds and characters prompting you to eagerly anticipate the next page …or pages as he intertwines events that are actually happening in our world today within the storyline. You find yourself periodically pausing to wonder "could this really happen?" Then, continuing on, you realize that the answer is yes. The 'this can't happen to me' people hopefully will have a change of heart as they watch Clay enter the end of the world as he … and everyone else around him knows it, witnessing first-hand how quickly our way of life can changes forever.
If you haven't read "The Last Pilgrims that's okay, the beauty of these great books is order doesn't matter … the ending results of these books do however. It is highly suggested you read both.
As a preparedness-minded person, I enjoy reading and watching mediums that help sharpen my mind and skills in the event that America as we know it declines. Normalcy bias (that "can't happen to me" mentality) has a strong hold on the citizens of the United States – reading "W1CK' and "The Last Pilgrims" will open your eyes to what realistically can happen if we don't' keep a watchful eye. Or as the author describes it, "the apocalyptic social, economic, and structural collapse of the Western civilization'.
Get your copy of "W1CK" here:
Contact Information: Michael Bunker, Twitter: @MBunker www.michaelbunker.com
Just sayin'
- Survivor Jane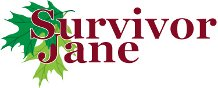 If you have any questions, or would like to see a specific article addressing survival preparedness for women on SurvivorJane.com click here
Or contact Survivor Jane at This e-mail address is being protected from spambots. You need JavaScript enabled to view it
Follow me on Twitter @SurvivorJane and by using the hashtag #PrepperTalk where you will find a Community of Prepared-Minded People
Thank you in advance for sharing Survivor Jane with all your friends and family!
Main Menu
Get Your Tickets Now for 2017
NEW!! Prepper Word Search Puzzles
Advertisements