I will be the first to admit that my knowledge of firearms or - guns as they compares to say … shoes (which I consider myself to be expert on) is next to nil. Yes, I have a firearm; a handgun, I've been trained to shoot and wouldn't hesitate to use it if in harms way. But that's pretty much it – well with the exception of cleaning and caring for it.
So, when asked to review The Total Gun Manual I thought to myself …"I might as well of be reviewing a military tank book."

I confess, and I'll bet there are more out there like this, in the past when looking at a firearm, big or small … I always kinda thought they looked the same. There were little ones you held in your hand and big ones you rested up next to your shoulder, but for the most part the majority were black and looked pretty much alike. I have since learned after my review of The Total Gun Manual, that this couldn't be further from the truth.  
Now let me start by sharing a little secret … firearms and weapons are not the same thing. A firearm is a gun that fires ammunition, like a handgun, rifle or shotgun. A weapon can be anything - a lamp, a knife, a pencil - anything that can inflict harm to something, or someone.  This is not a weapons book – it is a  book on guns – firearms. And what the authors in this book do are educated you on firearms, or as the  cover states: Rifles, Shotguns and More. 
I began my review by skimmed over the "history of firearms *yawn* sorry … but to me that's was like learning the origin of pizza. I don't have to know the history to like it.  Just saying.
Delving into the book, I appreciated the authors stressing safety. This can never be emphasized enough when dealing with firearms. The saying "accidents happened" hits closer to home then we'd all like to think when dealing with firearms. Even the best and most experienced users will agree - with no exception - no matter how familiar you think you are to firearms – always assume every one is loaded (the gun not the people). I can't tell you how many times I've seen someone handle a firearm as everyone around them is ducking as the person twists and turns it in their hand … right?
As I skimmed the pages I came to a glossy picture of a firearm and all the cleaning and lubricating paraphernalia. As I gazed at it, I couldn't help but wonder if guys think the same thing when they peer inside a lady's make-up case …"what the heck is all that stuff and what do you do with it all?" But I digress.
Another confession, I also skipped over the skills about hunting (sheepish-grin) as my eyes instead took me to the "protection and defense skills" section to read about what I thought would be handguns - the real home security, and something I knew a little about. The author, however, explains that although handguns are the most popular home defense firearm, they are also the most difficult to hit with. *Gulp*   Sure, shooting at a stationary target …most of us can get pretty good at hitting the target.  But have you ever heard of a bad-guy being asked to stand still so you can shoot him? Uh - nope. Most threats will be moving. And for that you might want to consider a shotgun. Why? Well your chances of hitting something are better at close range. Say 5 to 7 yards away. And, in fact, both Remington and Winchester have developed home-defense loads specifically for inside home use. Interesting huh?
It has been suggested by many that the best preparedness arsenical should consist of a handgun (pistol/revolver), a shotgun and a rifle. If you are like me and what I mean by this is, if you know next to nil about firearms, would perhaps like to know more information before making your first purchase, or what the best fit for your situation is, The Total Gun Manual is a perfect resource book for your preparedness library to help you understand terms, techniques and skills on just about anything dealing with firearms, in easy …okay … to me maybe not so easy but the graphics, illustrations, pictures and the "just the meat" topics sure made it easier. Like this for example, I used to wonder how you know which eye to shoot with (well not that you shoot with your eye …grin), I learned that most of us have a dominate eye just as we do a dominate hand. With women (we're so special!) cross-dominance is common, which is to say, some women have a stronger eye opposite their stronger hand. There's actually a test you can do to see which eye is stronger. The book is full of these great tips and suggestions.
Whether its rifles, shotguns, ammunition, shooting techniques, hunting techniques, what to look for in buying a firearm, or the appropriate place on a gaming animal to shoot, it's all here, 335 essential shooting skills in "The Total Gun Manual".
And no I am not going to share with you how to know which your dominant eye is - you'll have to get the book and find out yourself.
Get your copy of "The Total Gun Manual" here:The Total Gun Manual (Field & Stream): 335 Essential Shooting Skills
- Survivor Jane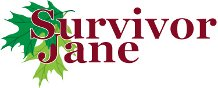 Thank you for sharing Survivor Jane with all of your friends!
If you liked this ... then you will love my book, "Emergency/Survival Hygiene: A Prepper "Cookbook" for Survival Personal Hygiene Products", "What Could Possibly Go Wrong??? How to Go From Completely Clueless to Totally Prepared" and my NEW Book "Puzzling Over Preparedness - Survivor Jane's Prepper Word Search Puzzles"
RELATED ARTICLES:
Book Review: W1CK by Michael Bunker
Book Review of 'Secret Garden of Survival – How to Grow a Camouflage Food Forest' by
Rick Austin (also known as the Survivalist Gardener)
Book Review of 'The Ultimate Survival Manual – 333 Skills That Will Get You Out
Alive' by Rich Johnson
Book Review of 'The Great Flaw' by Doug Carlsten
Book Review of ARkStorm by Ron Foster
Book Review: 2012 Armageddon Unholy Alliance
Book Review "Education After The Collapse" By Todd Sepulveda
Book Review of "The Survival Doctor's Guide to Wounds" and "The Survival
Doctor's Guide to Burns" by Preparedness-Minded Family Physician - James
Hubbard, M.D., M.P.H.
Book Review of 'Collapse' by Richard Stephenson
Book Review: 'How to Handle a Crisis: Handling Emergencies, Even When You're
Terrified' by Nat Geo Channel Doomsday Prepper - Dennis Evers and Dr. Roberto
Silva
Book Reivew: 'Solitary Man: Countdown to Prepperdom' by Ron Foster
Book Review: 'Plan and Prep: Surviving the Zombie Apocalypse' – Not just another
Zombie Book by Alex Newton
Book Review: 'Survival Mom: How to Prepare Your Family for Everyday Disasters and
Worst-Case Scenarios' by Lisa Bedford
Book Review - Etiquette for an Apocalypse By Anne Mendel
Book Review - The Last Pilgrims by Michael Bunker
Book Review of Survival & Emergency Preparedness Skills (SEPS) by Jay Blevins