Are you a single prepper - and by prepper I mean an ardent committed prepper - with a big personality????  If so, Cineflix may be looking for you!
Erika, from the casting and development department of the production company, Cineflix, is working on a new developmental show.
The concept is focused on the importance of having a partner and the challenge single preppers have of finding like-minded individuals when it comes to dating.
Cineflix is looking for survivalists and preppers who are currently single who would be open to discussing any dating difficulties they have due to their prepper lifestyle and what they are looking for in a mate.
The aim is to highlight preppers who have strongly held beliefs and values which they hope to share with someone else.
If you are this prepper or know of someone who fits this description, Erika would like to speak with you to learn more about your difficulties at finding a like-minded mate.

Contact info:
Erika Hardin – Casting
This email address is being protected from spambots. You need JavaScript enabled to view it.
www.cineflixproductions.com
Twitter: @Cineflix
Just sayin'
- Survivor Jane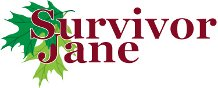 Should you be interested in purchasing items mentioned in this article go to SURVIVAL PRODUCTS in the menus above and click on the appropriate survival category.
If you have any questions, or would like to see a specific article addressing survival preparedness for women; or if would like to submit an article or blog for review and possible posting on SurvivorJane.com click here
For Sponsorship/Advertising Contact Information: This email address is being protected from spambots. You need JavaScript enabled to view it.
Follow me on Twitter @SurvivorJane and use the hashtag #PrepperTalk where you will find the Largest Community of Prepared-Minded People on Twitter
Thank you in advance for sharing Survivor Jane with all your friends and family!