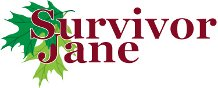 (Click on the Book Title to go to the Author's Tour Page)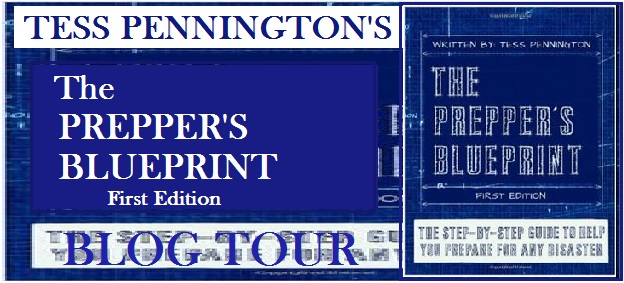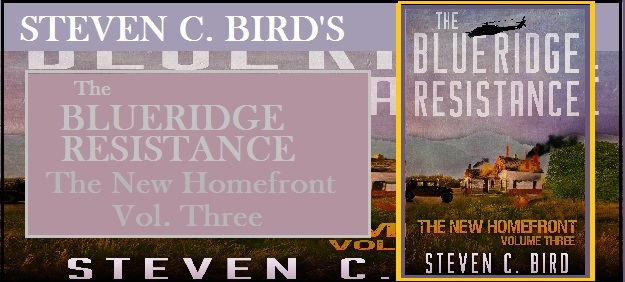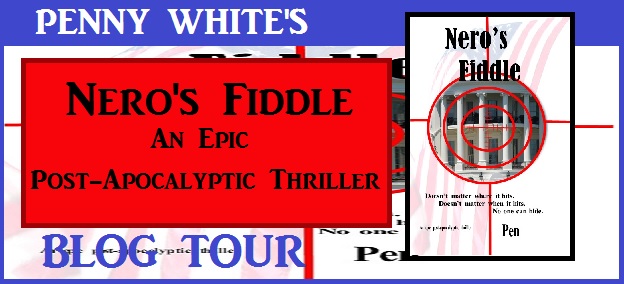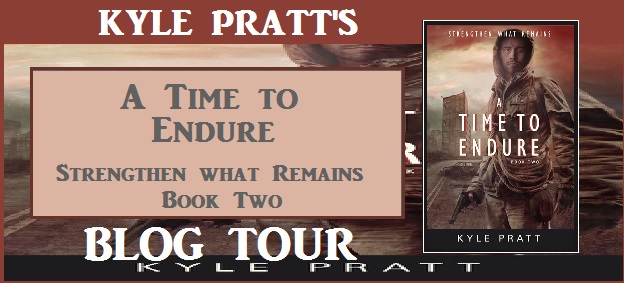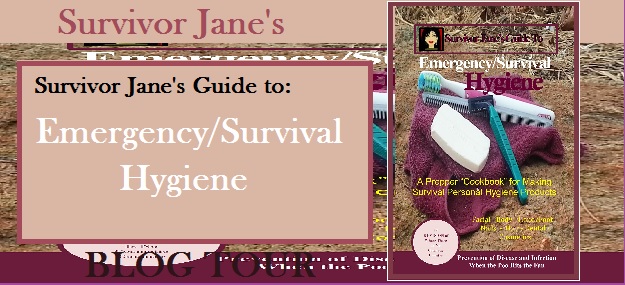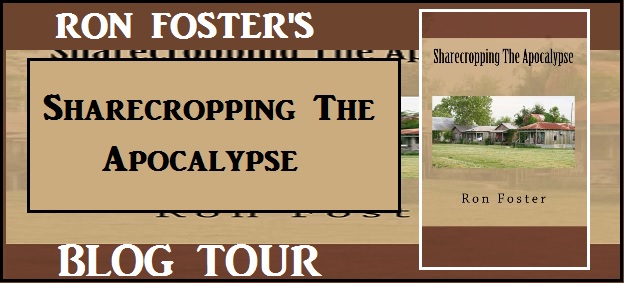 FEBRUARY 2015 Preparedness Books - Blog Tour
JANUARY 2015 Preparedness Books - Blog Tour
DECEMBER 2014 Preparedness Books - Blog Tour
NOVEMBER 2014 Preparedness Books - Blog Tour
OCTOBER 2014 Preparedness Books -Blog Tour
To find out how you can participate - either as an Author or Book Reviewer - in the
Preparedness Books - Blog Tour
click the link Here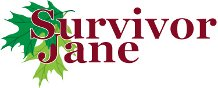 SACRED MOUNTAIN
Book One of The Moreno Series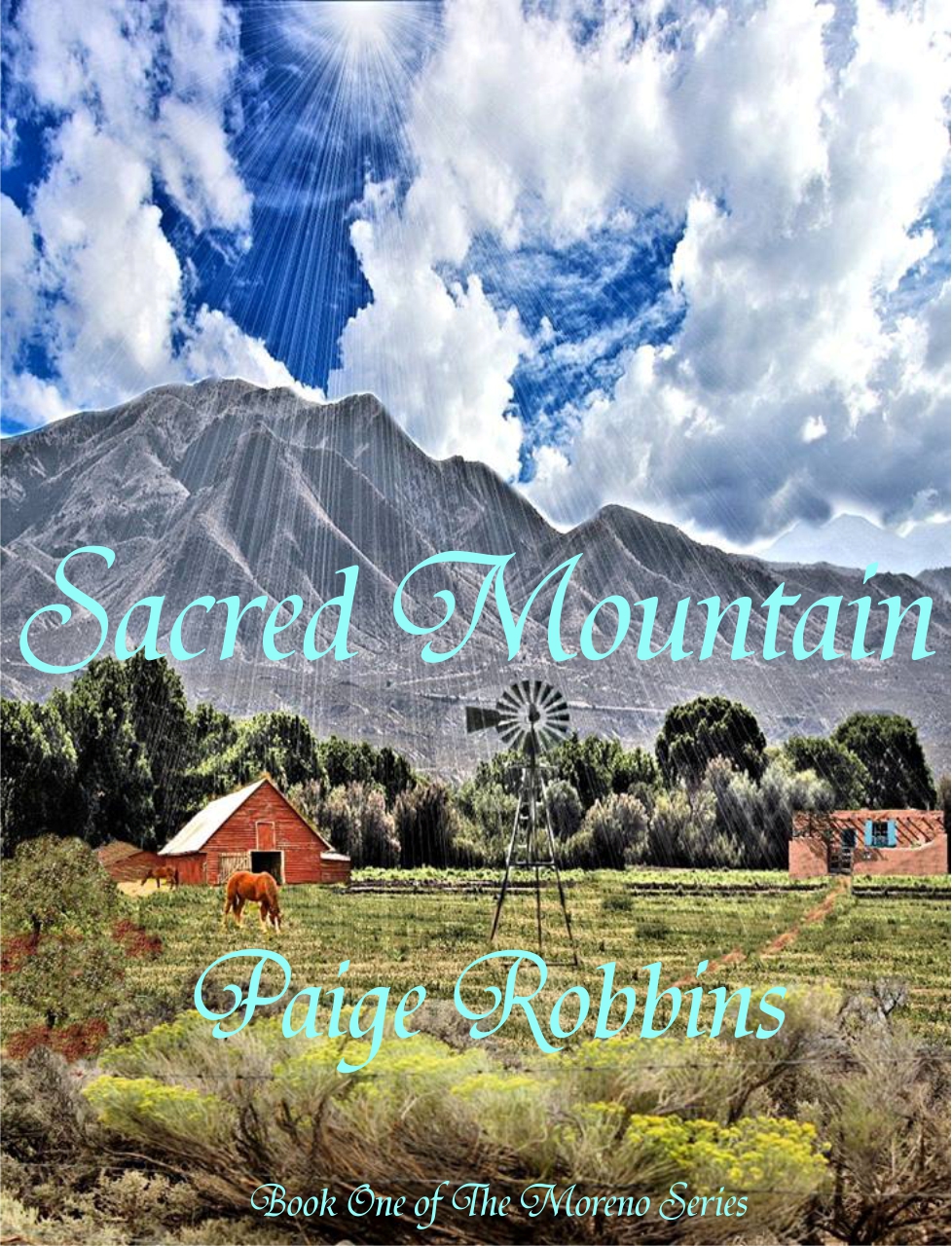 Sacred Mountain: Book One of The Moreno Series
Pages: 320
Published: February 17, 2015
About the Book:
Book One in the Moreno Series Post-war New Mexico is as bitter as Sister Moreno's heart. The last thing she expects is for her past to saunter back into her life. Levi Walker is dangerously gorgeous but Sister has no intention of falling back into his bed. Levi has other plans. As intent as he is to win her back, a mad man is determined to see her dead.
Get your copy of "Sacred Moutain" here: 
Author Contacts: 
More Than Sufficient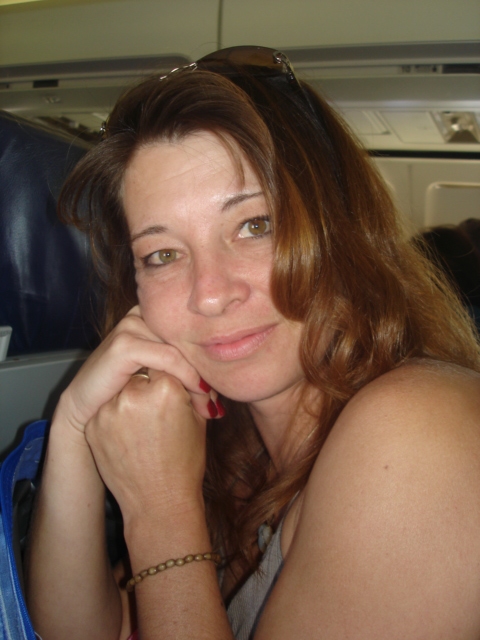 Sacred Mountain Reviews:
The Prepper's Blueprint
The Step-By-Step Guide To Help You 
Through Any Disaster - 
First Edition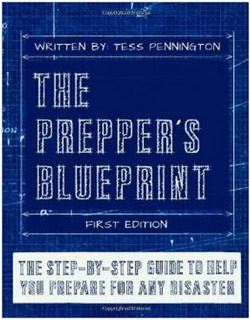 The Prepper's Blueprint - The Step-by-Step Guide to Help You Through Any Disaster - First Edition
Pages: 462
Published: May 17, 2014
About the Book:
Across the ages, in every survival story, a disaster of some sort plays a prominent role. Sometimes the part is played by the government, sometimes it is played by Mother Nature, and other times, the role is taken on by a random mishap. If we have learned one thing studying the history of disasters, it is this: those who are prepared have a better chance at survival than those who are not.
A crisis rarely stops with a triggering event. The aftermath can spiral, having the capacity to cripple our normal ways of life. Because of this, it's important to have a well-rounded approach to our preparedness efforts. Due to the overwhelming nature of preparedness, we have created the Prepper's Blueprint to help get you and your family ready for life's unexpected emergencies. To make a more comprehensive, easy-to-follow program, The Prepper's Blueprint has been simplified and divided up in a way to help you make sense of all the preparedness concepts and supply lists provided. We have divided the chapters into layers of preparedness.
Layer 1: Chapters 1-14, prepares you for those everyday disasters that have shorter-term effects: power outages, storms, injuries, and evacuations 
Layer 2: Chapters 15-31 help you to get ready for disasters that turn out to be much longer-lasting: economic collapse, long term power outages, and pandemics, to name a few 
Layer 3: Chapters 32-56 prepares you for the long haul and a complete change of lifestyle, the end of the world as we know it: providing food and water once supplies run out, security, retreat properties, and long-term plans
The goal of The Prepper's Blueprint is to help you find freedom through self-reliance, and ultimately, to get you and your family to a point where you can not only survive, but thrive, in a world that may be permanently altered.
About the Author:
For the last few years, many readers have asked me for a downloadable version of my online series, 52 Weeks to Preparedness. As much as I wanted to turn the series into a pdf, I wanted it to be more - much more. I wanted to add even more information and organize and transform it into a book that encompassed all forms of disasters - both big and small. I even changed the name to The Prepper's Blueprint to help readers understand that preparedness isn't just about having a plan, it requires drawing out a blueprint to set a preparedness foundation you can build upon and rely on when the time comes.
I believe that to fully insulate yourself from a disaster of any kind, you need to have a layered effect with your supplies. This will create a well-rounded approach and ensure that you are prepared for the smallest disasters to the most severe circumstances. 
This 462 page resource starts your preparedness efforts from the beginning two week disaster and takes you through, step-by-step, to more longer term disasters. Packed with expert advice, supply lists, skills building techniques and supplemental resources, this book is the most comprehensive preparedness resource available.
Get your copy of "The Prepper's Blueprint" here:The Prepper's Blueprint: The Step-By-Step Guide To Help You Through Any Disaster
Author's Contacts: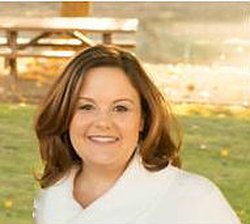 (Click on the Book Title to go to the Author's Tour Page)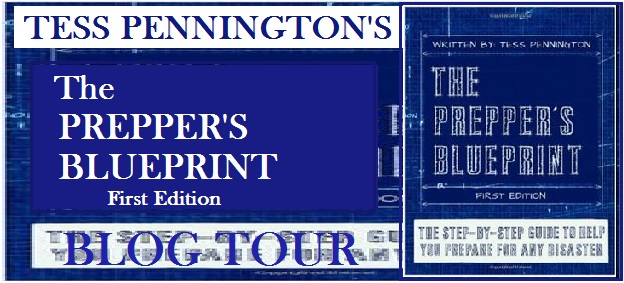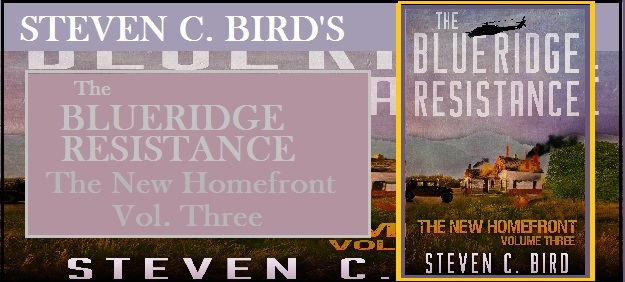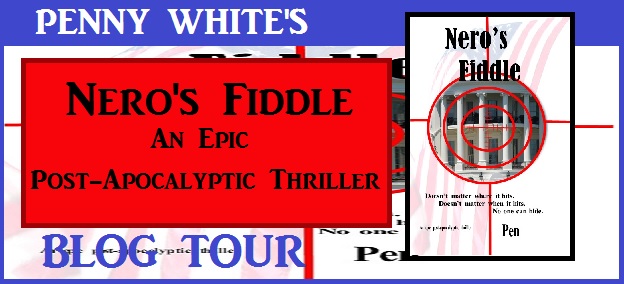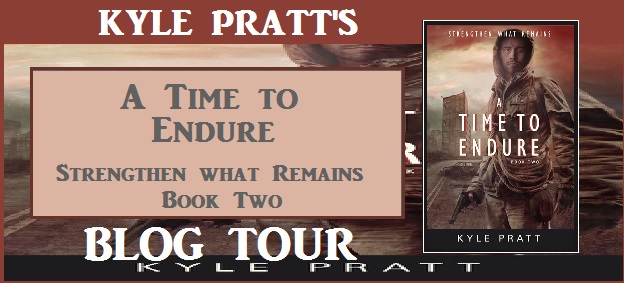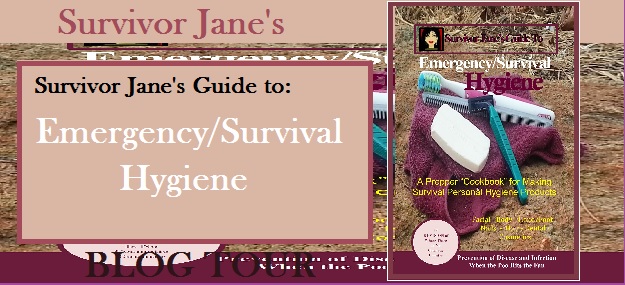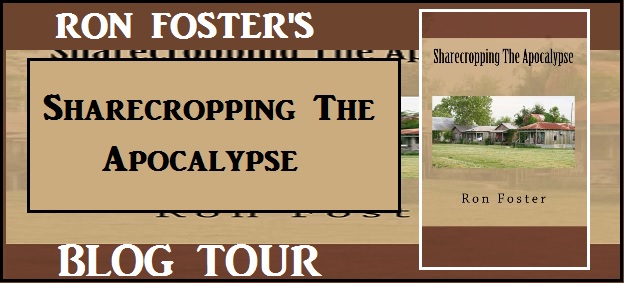 JANUARY 2015 Preparedness Books - Blog Tour
DECEMBER 2014 Preparedness Books - Blog Tour
NOVEMBER 2014 Preparedness Books - Blog Tour
OCTOBER 2014 Preparedness Books -Blog Tour
To find out how you can participate - either as an Author or Book Reviewer - in the
Preparedness Books - Blog Tour
click the link Here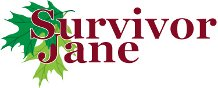 The Blueridge Resistance
The New Homefront - Volume Three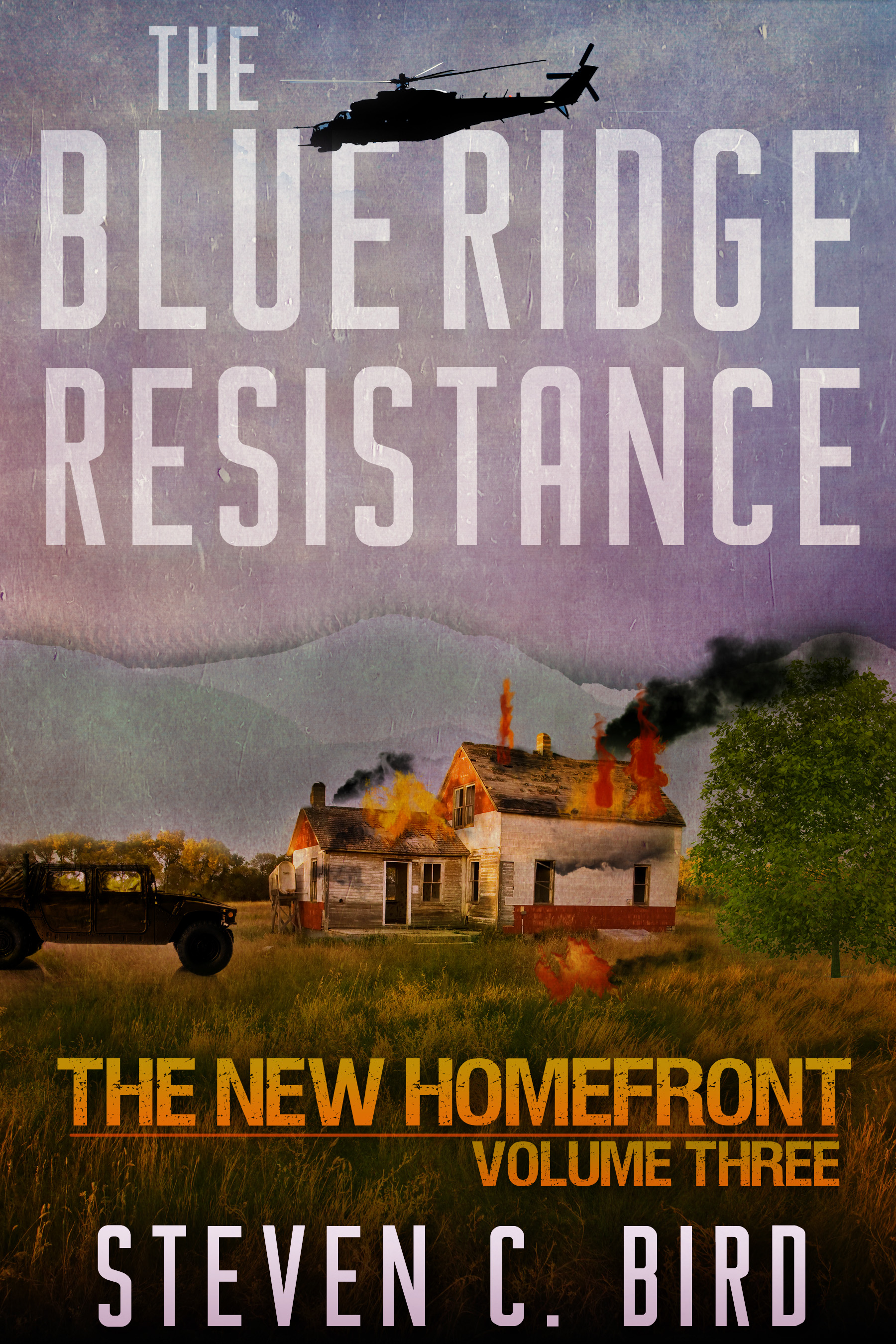 The Blueridge Resistance - The New Homefront - Vol. Three
Pages: 210
Published: January 9, 2015
About the Book: 
The Blue Ridge Resistance is the third book in The New Homefront series and picks up where The Guardians left off. The main characters have struggled to survive in a nation that underwent what appeared to be an orchestrated collapse, with several elements joining together to bring America to its knees. With the country and its infrastructure still in disarray, and with power struggles and conflict within all levels of government delaying a recovery, people must fend for themselves in order to survive. As the residents of the Homefront and their homesteading community find themselves running low on supplies, they must venture outside of their East Tennessee mountain hideaway in search of what they need, while the outside world begins to jeopardize the stability and security they have worked so hard to achieve. Join with them as they continue to fight the evil and tyranny in their new world, while they strive to maintain their own dignity and humanity. 
About the Author: 
Steven Bird was born in Harlan, KY in 1973, where he lived until joining the U.S. Navy in 1992. He spent the next thirteen years living in Northwest Washington state, where he served on active duty for eleven of those years. After leaving active duty, he completed twenty years of service in the Navy reserve retiring as a Navy Chief Petty Officer. While in the reserves, he pursued a civilian flying career, serving as a flight instructor, charter pilot, a turbo-prop first officer, jet first officer, and has been a jet airline captain since September 2007. He has served in both military and federal law enforcement capacities, and holds CFI, CFII, MEI, and ATP pilot certificates with numerous type ratings, as well as a bachelor's degree in eBusiness.

In his spare time, Steven has been involved with off-road motorcycle racing, competitive shooting, hunting, fishing, hiking, and myriad other outdoors activities. He currently focuses his free time on his family as a happily married father of three. He and his wife Monica have a small hobby farm in East Tennessee, where they raise their own fruits and vegetables, in addition to raising chickens, Katahdin sheep, and rabbits.

Steven Bird is a self-sufficiency minded individual with a passion for independence and freedom. He puts this passion into his writing where he conveys the things that he feels are important in life, intertwined with action packed adventure and the struggles of humanity.
Get your copy of "Blueridge Resistance" here: 
Author Contacts: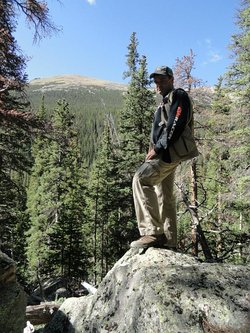 Website: www.homefrontbooks.com
Email: This email address is being protected from spambots. You need JavaScript enabled to view it.
Twitter: @stevencbird