Survivor Jane's Guide to: Emergency/Survival Hygiene:
A Cookbook for Making Survival Hygiene Products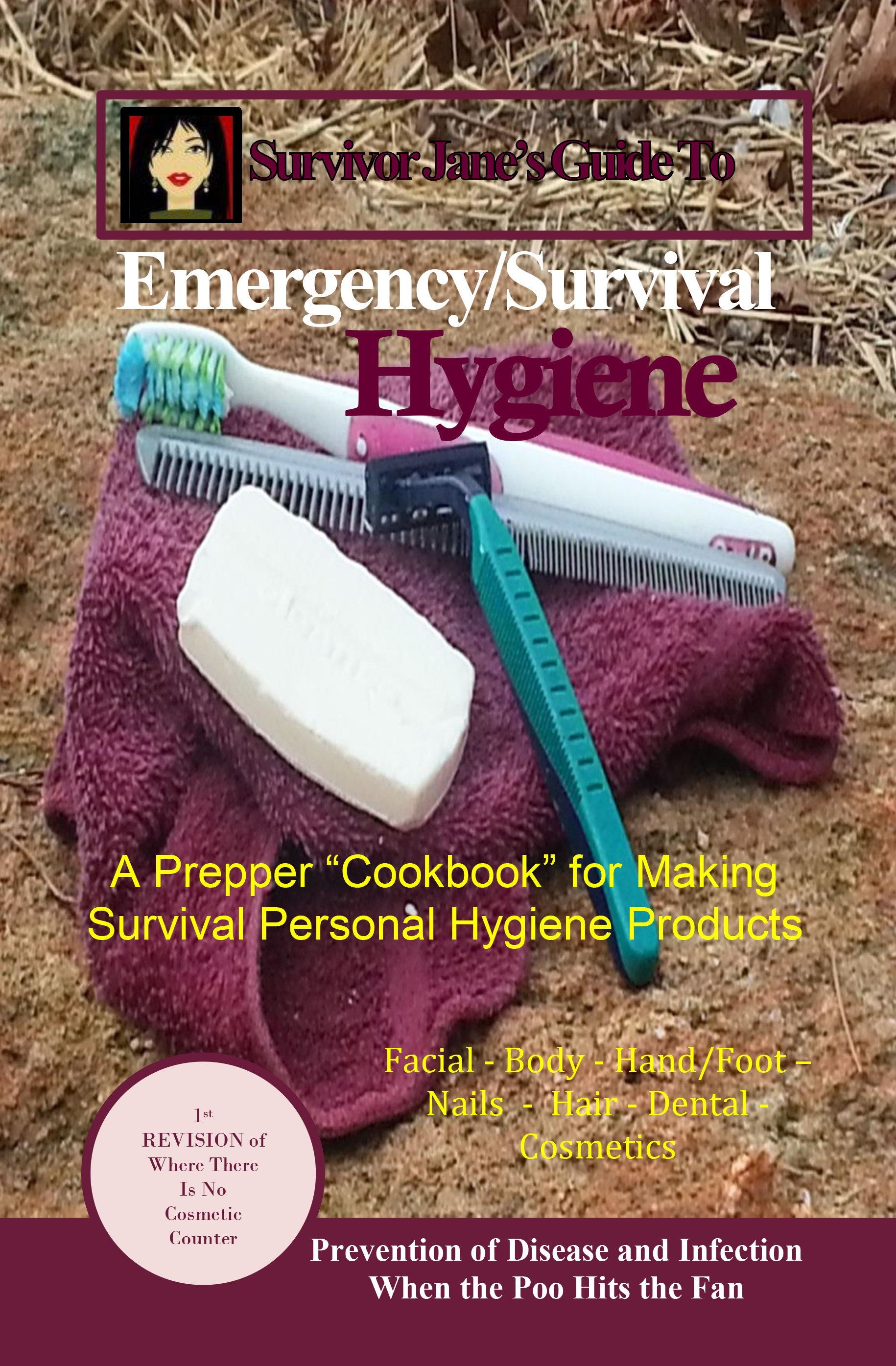 Survivor Jane's Guide to: Emergency/Survival Hygiene: A Prepper Cookbook for Making Survival Hygiene Products
Paperback:  280 pages
Date Published: September 3, 2014
About the Book:
Did you know Infectious Diseases kill more people worldwide than any other single cause … and yet, Emergency/Survival Hygiene is one of the most overlooked areas in disaster preparedness? After a disaster, you will physically be doing things that you may have never done before- such as cutting fire wood, using an axe or a chain saw, removing debris, or cooking your meals over an open fire – all in dirty conditions. You will be both over-exerted and over-tired, lowering your resistance and putting you at higher risk for sickness and injury. You will also be at a higher risk for infection and disease from air-borne, food-borne, or water-borne pathogens. Just one - even insignificant - cut or burn could end up resulting in a life-threatening infection. Keeping your family clean, disease, and germ free after a disaster is not an option – it is a necessity! If you are like most people, you probably haven't given much thought to how you will overcome the obstacles of keeping you and your family clean and germ free, when all the conventional means have run out. Survivor Jane's Guide To: Emergency/Survival Hygiene; was written for a time when everyday health and grooming aids are no longer available. This book gives you simple, yet effective solutions on how you can make personal health and hygiene products by using what you already have in your food pantry, medicine cabinet and garden.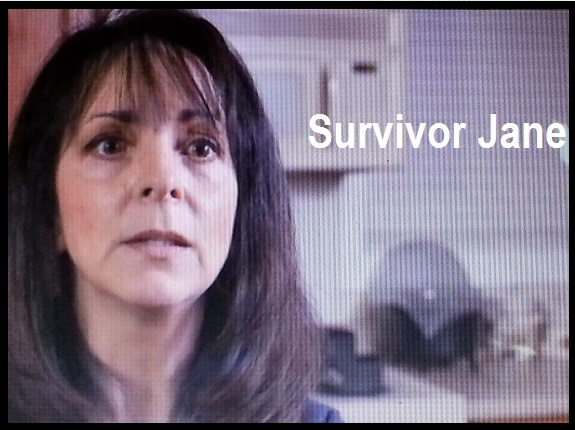 About the Author:
Jane is city-girl turned prepper. She is the creator and editor of the disaster survival and preparedness website www.SurvivorJane.com . Her mission is to help educate people on how to better prepare by sharing her experiences and research in easy to understand "talk" on various preparedness topics. As an additional outreach, Jane created the hashtag #PrepperTalk the Largest Prepper Community form on Twitter which brings people from all over the world together to discuss preparedness. After noting what seemed to be a lack of focus on personal hygiene and cleanliness in disaster preparedness, Jane authored the book "Where There is No Cosmetic Counter" and 1st revision, "Survivor Jane's Guide to: Emergency/Survival Hygiene – A Prepper Cookbook on Making Survival Hygiene Products". She is a regular contributor to National Geographic Channel's BlogTV; Preppers; Prepper and Shooter Magazine, Prepare Magazine and many other preparedness periodicals. She was recently featured in Season 4 of Doomsday Preppers where she recieved one of the highest scores given in the series history.  Jane was also featured in the Special "Newsweek" Edition: Off-Grid. When not public speaking, writing or using her social media persona, you will find Jane on her homestead practicing what she preaches - preparedness as a lifestyle - not just a hobby and, hosting the annual 3 day total preparedness event Prepper Camp.
Order Survivor Jane's Guide to Emergency/Survival Hygiene: A Prepper's Cookbook on Making Survival Hygiene Products Here:
Author's Contact Info:
Website: www.survivorjane.com 
Email: Editorial@survivorjane.com
Twitter: https://:www.twitter.com/SurvivorJane  
Facebook: https://www.facebook.com/survivorjane
Pinterest: https://www.pinterest.com/survivorjane
Linkedin: https://www.linkedin.com/in/survivorjane
YouTube: https://www.youtube.com/user/TheSurvivorJane
Preppertalk Tagboard: http://tagboard.com/preppertalk
Emergency/Survival Hygiene: A Prepper Cookbook for Making Survival Hygiene Products
Blog Tour Reviews:
Bernie Carr - Apartment Prepper