THE DEATH
A Post - Apocalyptic Novel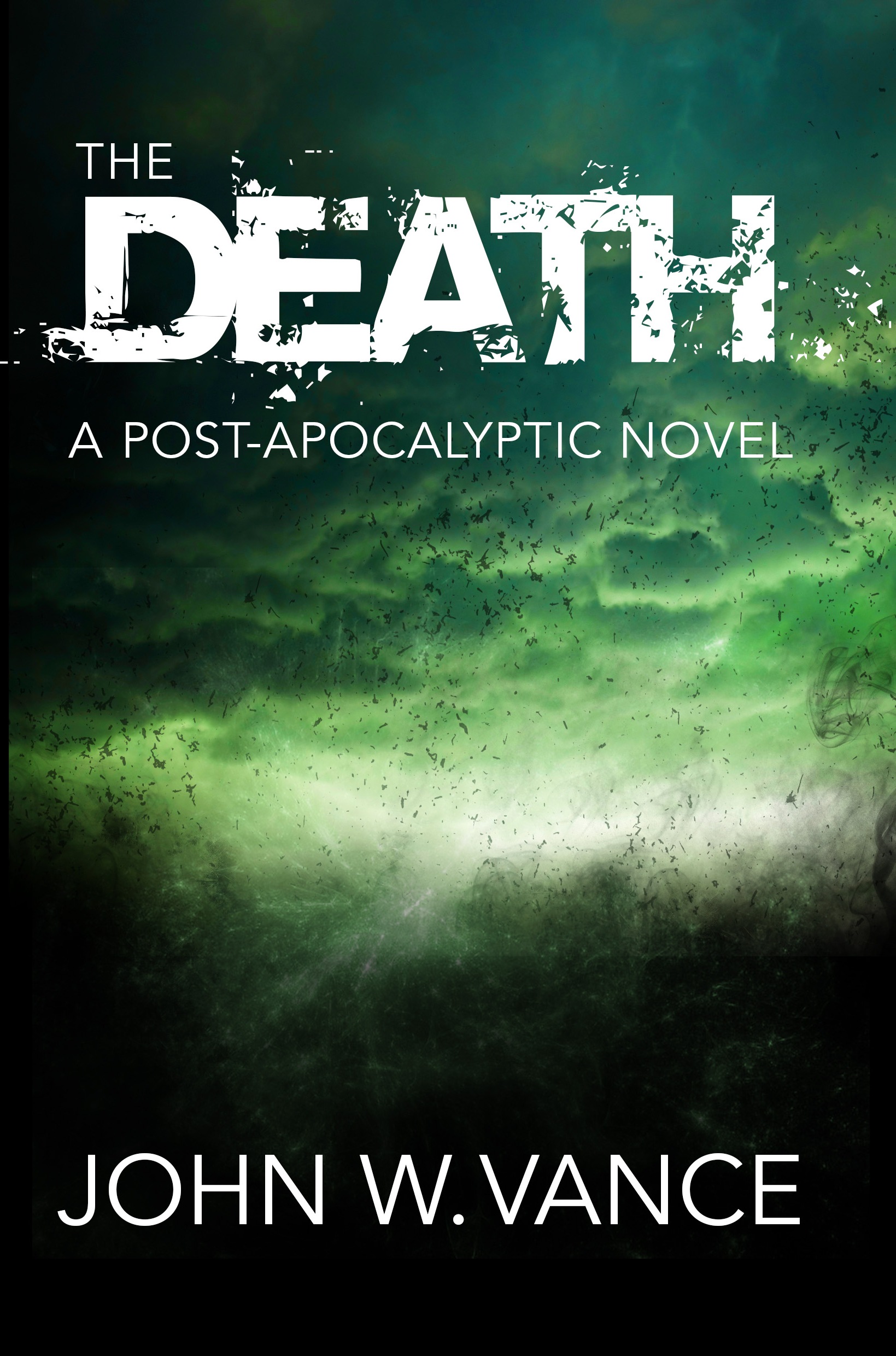 The Death: A Post-Apocalyptic Novel
Kindle: 307 Pages
Date Published: September 30, 2014
About the Book:
The Death will find you...

Devin Chase was just living his life, when the world changed in an instant. In the matter of a week a deadly virus known as The Death ravages the world killing over 90% of those infected.
After six months in a self imposed quarantine, he emerges into a new world. As he travels he discovers others like him who are immune but he also discovers that the world he knew is gone. It has been replaced with a savage and brutal one where the only rule is 'kill or be killed'.
Lori Roberts a mother, wife and business woman finds her world turned upside down from The Death. She and what remains of her family travel to a FEMA camp for help but what starts as hope for her turns into horror once she discovers what is really happening.
Separated by thousands of miles but connected by the same desire, both Devin and Lori will do what is necessary to survive.
About the Author:
John W. Vance is a former Marine and retired Intelligence Analyst with the CIA. When not writing he spends as much time as he can either in the water or with his family. He lives in complete bliss somewhere where the waves meet the shore.

Get your copy of "The Death" here:
Author's Contact:
Website: www.jwvance.com
E-mail: info@jwvance.com
Facebook: https://www.facebook.com/authorjohnwvance
Twitter: https://twitter.com/JohnWVance
The Death: A Post-Apocalyptic Novel Blog Tour Reviews: