"The China Pandemic"
Grahams Resolution - Book One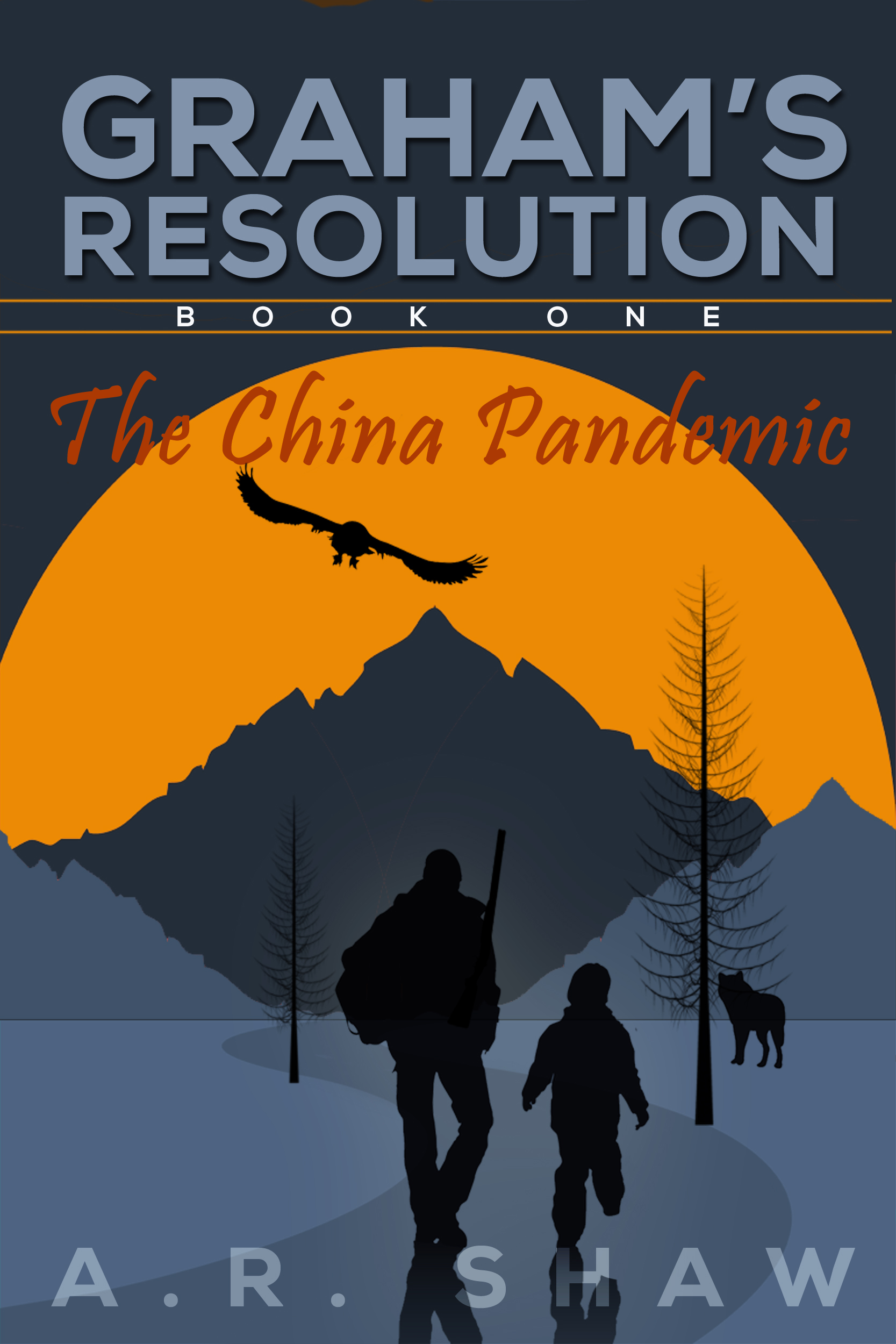 Graham's Resolution: The China Pandemic
Paperback and Kindle
Pages: 278
Date Published: December 4, 2013
About the Book:
What the world dreads most has happened- because of a mutated avian bird flu (H5N1) pandemic. It has ravaged the globe. Only 2% of the population has survived. A dying mother knows that her young child is among the few immune to the virus. What will she do to ensure his survival before her own coming tragic death?
Meanwhile, Graham has buried his last remaining family member. Following his father's advice to make it to the family cabin, he meets with triumph and tragedy; learning new rules along the way. Just when he thinks he's finally got a handle on this new world, he's taken by surprise, as he learns he's not alone. A hidden yet vulnerable community of Preppers are nearby. Will he find the strength to escape these dangers and go on living? And more importantly, will he have the ability to protect those he's come to trust?
A. R. Shaw, born in south Texas, moved to Washington State in the late eighties. Always writing quietly in what little spare time available while participating in the U.S. Air Force Reserves as a Radio Operator and business owner. Only now embracing a writing passion full time and finding a place in the author's community, Shaw has found a following of avid readers along the way.
Get your copy of "The China Pandemic" here: