Through Many Fires
Strengthen What Remains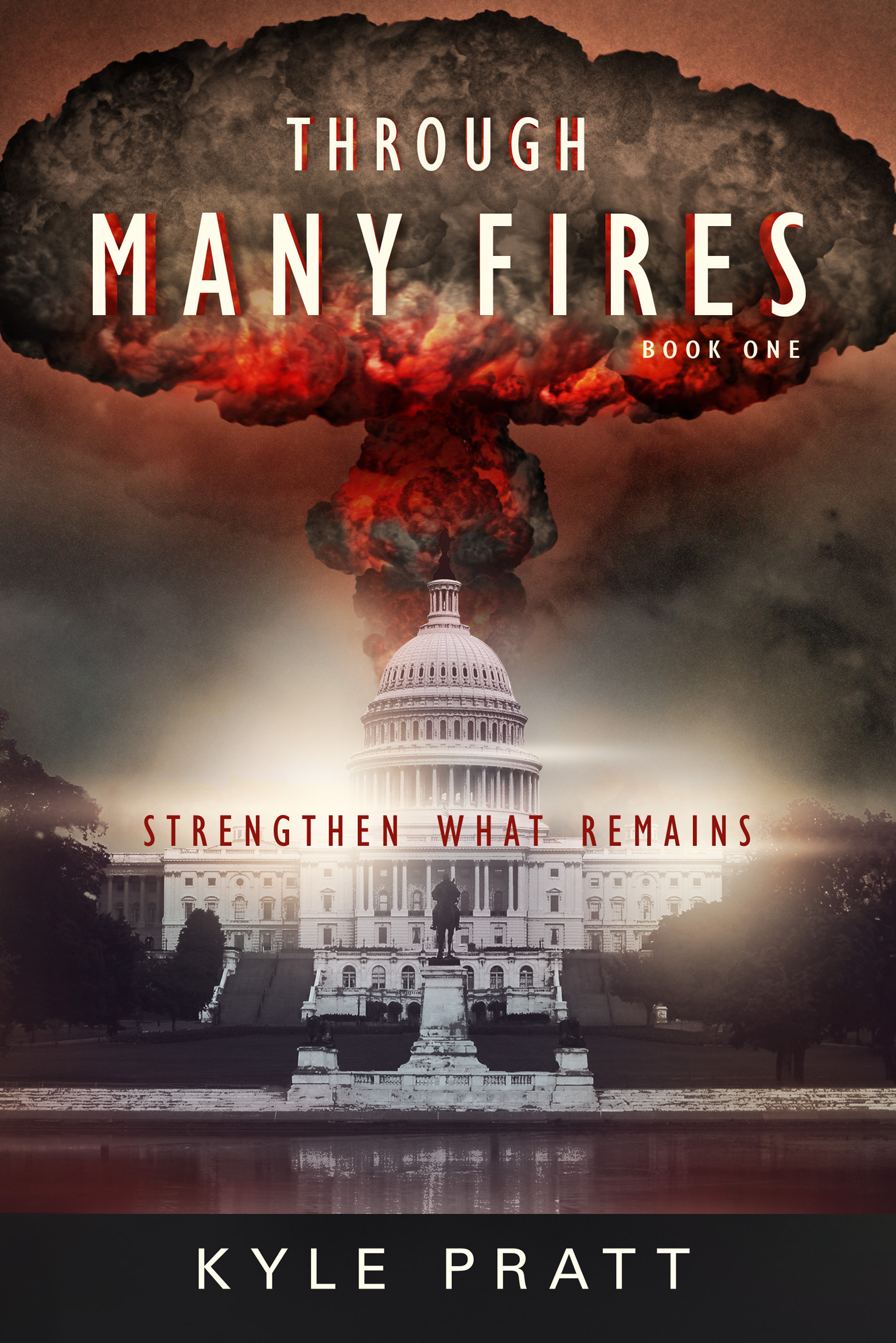 Through Many Fires: Strengthen What Remains
Paperback and Kindle
Pages: 268
Published: August 3, 2013
About the Book:
Terrorists smuggle a nuclear bomb into Washington D.C. and detonate it during the State of the Union address. Army veteran and congressional staffer, Caden Westmore in nearby Bethesda, watches as a mushroom cloud grows over the capital. The next day as he drives away from the still burning city, he learns another city has been destroyed, and then another. America is under siege. Panic ensues and society begins to unravel.

Through Many Fires is the bestselling first book of the Strengthen What Remains series. 
About the Author:
Kyle Pratt grew up in the mountains of Colorado and went to Mesa State College in Grand Junction. When money for college ran low he enlisted in the United States Navy. His first assignment was with a U.S. Navy unit at the Royal Air Force base in Edzell, Scotland. Two years later while on leave in Israel he met Lorraine from Plymouth, Devon, England and married the following year. Together they spent the remainder of his twenty year naval career traveling across the United States from Virginia to Hawaii and on to Guam, Japan and beyond.  Today, Lorraine and Kyle live on a small farm in Western Washington State.  In July of 2012 he debut his first my novel, Titan Encounter, a science fiction space adventure.  Next came, Final Duty - The Speculative Fiction Anthology, which is regularly updated with new short stories and samples. 
Get your copy of "Through Many Fires" here:

Author's Contacts:
Website: http://www.kyleonkindle.com
Facebook: http://www.facebook.com/kyleonkindle

Goodreads: http://www.goodreads.com/kylepratt

Shelfari: http://www.shelfari.com/kylepratt

Twitter: @kyleonkindle www.Twitter.com/kyleonkindle 

Google+: http://gplus.to/kyleonkindle
Through Many Fires Blog Tour Reviews: