Ok before I even start this review I have to say – by far this is my favorite eh … survival book. Now granted this is coming from a woman's point of view, but still.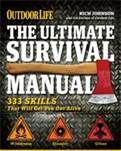 Then I pulled the book from its package I was in awe of the breathtaking colored cover. Black, with sliver and red metallic details and embellishments of shiny chrome corner covers. This book is beautiful and I hadn't even opened the cover yet. Disclaimer: Again – this is coming from a woman's perspective – we love shiny things!
Now I must admit as I opened the book, I wasn't so hip on the orange inter-covers but then remembered we are talking about a survival manual after all and orange does get your attention. Just sayin'.
This book is packed full of any and every aid, suggestion or tip you would need for practically any disaster survival situation. Really. I mean … like how to silence your gun with a soda bottle!?  Really important things to know, when and, if 'the poo' ever hits the fan. In fact, there are 333 of these tips, well 332 because I just shared one with you.
What the author has done is cut the meat of 'how-tos' out. No long drawn out descriptions or details, just the 'meat' of how-to-do something.  I mean when you read some of these things you want to go out and try them right away.  Heck you could even mark your calendar and do one almost every day of the year - excluding holidays of course.  Just - kidding.
The book is full of colored photos to accompany each 'how-to' and I mean, even if you weren't into Disaster Survival it would make a great coffee-table book - the photos are that amazing.
Sheepishly, I have to admit, I would have been finished with this book review earlier but I kept going back over it (we are talking 333 skills ya know). The tips and suggestions are unbelievably simple and easy understand.  And as we know sometimes 'simple' is the easiest way to explain things and to learn (especially with Disaster Survival newbies and some girls (I said "some").
The book covers a whole range of topics on first-aid, wilderness survival, disasters, and urban survival. Let me give you another example: Bandage a Wound: Did you know that it takes 72 hours for the skin to close-up and become air tight. Me neither!  Or here's one: fish with your shirt. Now if someone said this to me, I would have thought, take your shirt and drag it through the water. And I would have been close. But what you do is put branches (poles) through the arm holes of the shirt and down through the body which makes for a bigger er …scoop or net. Hint: you may want to ask the person you are with if they want fish. If they eagerly say yes, then borrow' their' shirt for the fishing. *grin*
Now, this leads me to another great thing about this book. The author has an excellent sense of humor! Which only goes to show Disaster Survival does not have to be all Doom and Gloomy.  It needs to be informative.  To do this the author adds little "bubbles" of wisdom throughout the book, like for instance: "A basic rule of combustion: If it can burn, it will. Try not to get cremated until you're already dead." *giggle* or "Disasters are like IRS audits: They strike when you least expect it, and they instantly turn your world upside-down. Preparation is the key to survival." Love these!  He also includes these little 'Do This-Not That' and Statistic boxes to help you understand the 'how and whys' of doing things.
If ever there was a must have book for your Disaster Survival library, it would be 'The Ultimate Survival Manual' for both the experienced and novice preparedness-minded person. It not only covers the "run-of-the-mill' disasters such as earthquakes, tornadoes, hurricanes, floods and fires but includes things like self-defense tactics, weapons, knot tying, how to escape places and people, and … yes even how to take a blow to the body (ouch).  And, the author speaks from experience. He was in the US Army Special Forces, a Coast Guard Auxiliary instructor, an EMT, a fire fighter, and a policeman, an advanced SCUBA diver, paratrooper, sailor, and skier, and survived in the desert wilderness for a year with his wife and small children—part of which involved living in a cave and eating bugs (okay that's gross).
Get your copy of "The Ultimate Survival Manual" here:The Ultimate Survival Manual (Outdoor Life): 333 Skills that Will Get You Out Alive
 Contact Information for Rich Johnson:
Blog: http://wilderness-urban-survival.blogspot.com/

Website: http://richjohnsonsurvival.com

Twitter: @THESurvivalBook
Just sayin'
- Survivor Jane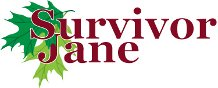 Thank you for sharing Survivor Jane with all of your friends!
If you liked this ... then you will love my book, "Emergency/Survival Hygiene: A Prepper "Cookbook" for Survival Personal Hygiene Products", "What Could Possibly Go Wrong??? How to Go From Completely Clueless to Totally Prepared" and my NEW Book "Puzzling Over Preparedness - Survivor Jane's Prepper Word Search Puzzles"
RELATED ARTICLES:
Book Review of 'The Total Gun Manual' by Davie E. Petzal and Phil Bourjaily (Fondly
Referred to as "The Gun Nuts")
Book Review: W1CK by Michael Bunker
Book Review of 'Secret Garden of Survival – How to Grow a Camouflage Food Forest' by
Rick Austin (also known as the Survivalist Gardener)
Book Review of 'The Great Flaw' by Doug Carlsten
Book Review of ARkStorm by Ron Foster
Book Review: 2012 Armageddon Unholy Alliance
Book Review "Education After The Collapse" By Todd Sepulveda
Book Review of "The Survival Doctor's Guide to Wounds" and "The Survival
Doctor's Guide to Burns" by Preparedness-Minded Family Physician - James
Hubbard, M.D., M.P.H.
Book Review of 'Collapse' by Richard Stephenson
Book Review: 'How to Handle a Crisis: Handling Emergencies, Even When You're
Terrified' by Nat Geo Channel Doomsday Prepper - Dennis Evers and Dr. Roberto
Silva
Book Reivew: 'Solitary Man: Countdown to Prepperdom' by Ron Foster
Book Review: 'Plan and Prep: Surviving the Zombie Apocalypse' – Not just another
Zombie Book by Alex Newton
Book Review: 'Survival Mom: How to Prepare Your Family for Everyday Disasters and
Worst-Case Scenarios' by Lisa Bedford
Book Review - Etiquette for an Apocalypse By Anne Mendel
Book Review - The Last Pilgrims by Michael Bunker
Book Review of Survival & Emergency Preparedness Skills (SEPS) by Jay Blevins