Have you ever eaten at one of those finer 'soup- to-nuts' restaurants; with the white linen tablecloths and more glassware and silverware on the table then you have total at your family holiday dinner?  Usually sometime during your dining experience you will invariably be served that clear brothy soup that at first glance – well looks, bland.  You take that first obligatory sip and suddenly your taste buds explode with a plethora of flavors!  How can such a simple soup have all that un-simple flavor?  Well I got my answer after being a guest to a "prepper-dinner" at the home of my dear friend, Grannie Pam. 
Before the main dish was served, Pam served one of those brothy soups to everyone.  As I dipped my soup spoon down into the bowl I could already smell the flavors wafting up to my nose before the soup even reached my lips. "Hmmmm. What is this?" I asked after my first bite. The flavors in the soup were unbelievable.  The kind that leaves you making those yummy sounds with every bite.
"It's called garlic açorda" (pronounced a-sorta). It's a Portuguese bread soup."  However, the 'bread soup' part fell on deaf-ear as the table guests erupted in a round of creative phrases using the word açorda (who says preppers don't have fun!)   Raining her guests back in, Pam explained that the Portuguese would take stale or left over bread; add some herbs, spices, seasonings and broth and turn it into a meal. But not just a meal as in food in your stomach but a meal that left you trying to scoop up every last bit and even picking up the bowl and drinking it to get the last drop (yes I did.)
Pam reminded us that if we ever found ourselves in an end-of-the-world -as-we- know-it scenario, after a while we may run out of our commercial foods and have to use what food is left to make a meal. By knowing how to add herbs, spices, seasonings and oils we can create "big flavor" foods and great survival meals.
Take the garlic açorda Pam served. It was made of chicken broth, crushed garlic cloves, salt and parsley, stale bread fried up in olive oil and a poached egg.  Pretty simple ingredients, huh?   And yet the flavors in this soup are out of this world; with the bread staying nice and crunchy – not soggy.  All you need to do it take four slices of "ready to be fed to the ducks" bread and rub them with a cut garlic clove and fry them up in olive oil. Then cut each piece of bread in two and place the pieces in four bowls. Boil 4.5 cups of chicken stock (or bouillon).  With a mortar and pestle crush some garlic cloves, a pinch of salt and parsley all together and place this mixture equally on the bread pieces. Poach four eggs and place them on top of the garlic/parsley bread. Pour chicken broth over the bread/poach egg and enjoy an awesome survival meal out of your food stores!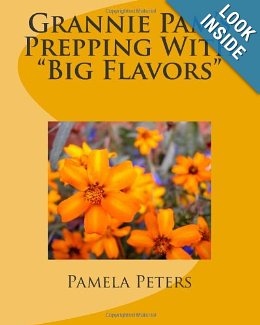 Pam reminded us that food fatigue is going to be a huge problem for a lot of us if we don't plan ahead and learn how to make flavorful meals – one of the main reasons for writing her second book, "Grannie Pam's Prepping with BIG FLAVORS" - is to show people that how to make their own prepackaged foods by making home canned soups, stews and homemade mixes using herbs, spices and seasoning to eat with "Big Flavors".
 
Oh and to answer your question, the recipe for the garlic açorda (bread soup) is on page 120 of "Grannie Pam's Prepping with BIG FLAVORS".
Just sayin'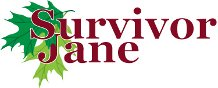 RELATED ARTICLES:
Book Review: W1CK by Michael Bunker
Book Review of 'Secret Garden of Survival – How to Grow a Camouflage Food Forest' by
Rick Austin (also known as the Survivalist Gardener)
Book Review of 'The Ultimate Survival Manual – 333 Skills That Will Get You Out
Alive' by Rich Johnson
Book Review of 'The Great Flaw' by Doug Carlsten
Book Review of ARkStorm by Ron Foster
Book Review: 2012 Armageddon Unholy Alliance
Book Review "Education After The Collapse" By Todd Sepulveda
Book Review of "The Survival Doctor's Guide to Wounds" and "The Survival
Doctor's Guide to Burns" by Preparedness-Minded Family Physician - James
Hubbard, M.D., M.P.H.
Book Review of 'Collapse' by Richard Stephenson
Book Review: 'How to Handle a Crisis: Handling Emergencies, Even When You're
Terrified' by Nat Geo Channel Doomsday Prepper - Dennis Evers and Dr. Roberto
Silva
Book Reivew: 'Solitary Man: Countdown to Prepperdom' by Ron Foster
Book Review: 'Plan and Prep: Surviving the Zombie Apocalypse' – Not just another
Zombie Book by Alex Newton
Book Review: 'Survival Mom: How to Prepare Your Family for Everyday Disasters and
Worst-Case Scenarios' by Lisa Bedford
Book Review - Etiquette for an Apocalypse By Anne Mendel
Book Review - The Last Pilgrims by Michael Bunker
Book Review of Survival & Emergency Preparedness Skills (SEPS) by Jay Blevins
Should you be interested in purchasing items mentioned in this article go to SURVIVAL PRODUCTS in the menus above and click on the appropriate survival category.
If you have any questions, or would like to see a specific article addressing survival preparedness for women on SurvivorJane.com click here
For Sponsorship/Advertising Contact Information: sponsors@survivorjane.com
Follow me on Twitter @SurvivorJane and use the hashtag #PrepperTalk where you will find the Largest Community of Prepared-Minded People on Twitter
Thank you in advance for sharing Survivor Jane with all your friends and family!