I love unique things - especally preparedness items. I like when thought is put into something that could save a life. That's how I happened upon the Paracord Survival Gernade. When, I hearded about the Paracord Survival Grenade created by I.N.C.H. Survival I wanted to know more. I mean, people are always looking for great ways to introduce preparedness to their family members and friend and this would be a great way! Plus, most know, anything with the word "grenade" usually perks the ears of the male species - just sayin'.  
What is a survival grenade?  Well, it is a mini-survival kit all rolled up; or shall I say, all weaved up in 550 paracord (7 strand mil-spec cording.)  Ladies don't let the name confuse you, although it has 'grenade" in it, it's what's inside that counts - AND - is perfect for both men and women alike.  With the built-in loop, the "grenade" can be hooked to just about anything; a belt or your pant loop, each of your go-bags, on a purse/hand-bag, or diaper bag. And, look what you will be carrying with you:

12+ Feet of 550lb mil spec paracord 
 1 Carabiner – Supports up to 500lbs
 1 Clip-on compass with rotating bezel 25 feet of 30lb test braided camo fishing line
 Two fish hooks
 2 Split-shot weights
 2 Swivels
 1 Small band-aid
 1 Large band-aid
 1 Razor sharp prepackaged and sterilized surgical blade #22
 1 Sewing needle
 2 Small safety pins
 1 Bobby pin
 4 Waterproof matches with striker pad
 6.5?x11.5? sheet of aluminum foil
 12? of orange trail marking tape
 48? of 22 gauge snare wire
As I.N.C.H. Survival states: "By carrying our paracord survival grenade you can feel confident that you will have some basic survival supplies on hand wherever you go."
The Paracord Survival Grenade is light and compact and makes a great conversation starter to help bring more preparedness awareness to friends, neighbors, co-workers and family.  And because I.N.C.H. Survival's goal is to make sure we are all prepared they have discount rates for buying in larger quantities so each family member can carry one.
Buy practical, buy preparedness when considering your gifts – oh, and don't forget to get one for yourself too … this way you'll get what you want this year!
Just sayin'.
To get your paracord survival grenade(s) go to www.inchsurvival.com or clink on the "Get Yours Now!
- Survivor Jane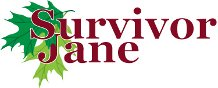 If you have any questions, or would like to see a specific article addressing survival preparedness for women on SurvivorJane.com click here
For Sponsorship/Advertising Contact Information: sponsors@survivorjane.com
Follow me on Twitter @SurvivorJane 
and
#PrepperTalk - Building the Largest Prepper Community One Social Media at a Time! 
Twitter: https://twitter.com/search?q=%23preppertalk&f=realtime 
Linkedin: http://www.linkedin.com/groups/PrepperTalk-6512320?homeNewMember=&gid=6512320&trk=rss_jgrp&fromEmail=&ut=1aiG0QAbJ4u5Y1  
Facebook: https://www.facebook.com/Preppertalk 
Tagboard: http://tagboard.com/preppertalk