Twins of Prey by W.C. Hoffman
Paperback: 172 pages
Date Published: March 30, 2014
Genre: Adventure/Thriller Fiction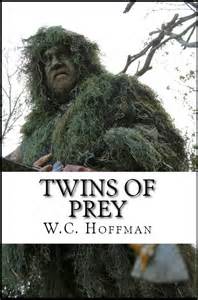 Once again I have been honored with the opportunity to review a newly published Survival/Preparedness Book. Actually, the first of a trilogy entitled, "Twins of Prey", by W.C. Hoffman.
I will tell you up front this book is not your average run-of-the-mill "what-to-do-when" book. It has all the trappings of a suspense novel, leaving you sitting on the edge of your seat as every page is turned. It shows a person what could happen to any of us that are backed into a corner.
For those who know of me, you know that I am a girlie-girl, so a lot of what the author describes in his novel is – well quite honestly a little foreign to me as to the hunting and fishing parts. I am neither a hunter nor fisherman nor a woodsman; although if push came to shovel; as with the characters in this story, I would be. And I would also do the unspeakable – defend myself – life for life, something the characters in this book were confronted with.
In Twins of Prey, orphaned twins are befriended by a woodsman they affectionately refer to as "Uncle". Like so many today, fed up with the way the world was headed, Uncle makes a conscious decision to remove himself from society, instead opting for an under-the-radar life - living off the land - using his outdoor skills and knowledge to hunt and fish to survive. Uncle taught the twins everything - hunting, fishing - killing – all survival skills.
As in life, unexpected events occur to our loved ones and friends, which is what happened to the twins; again. For a second time in their young lives, they find themselves alone – but this time they are armed with the "gifts" of survival skills "Uncle" left them with after his passing.
Now, they must stand their ground - or home as they came to know it; and protect the place they love and respect, they must now defend it and themselves from the outside – and outsiders. Killing to survive will now bring on a whole new meaning for them. Before, it meant nourishment. Now it means survival from the outside forces.
I like reading books and watching movies like this, not for entertainment, but because they make you think. A lot. It's like preparedness for your mind – you know, mental preparedness.
Something I found touching about this book is that the character "Uncle" is based on an actual person. The author's own uncle had taken him under his wing when he was young and taught him the ways of the woods. Unfortunately, like the twins in the book, the author lost his uncle before his time. The book is filled with the knowledge and skills left with the author – a gift from his uncle.
What a better way to learn what we are capable of than to be put to the test – like the twins.
Love them or hate them … they will survive. Or will they?
Get your copy of "Twins of Prey" here:
About the Author:

W.C. Hoffman is a lifelong resident of Michigan. As an avid bow hunter, bow fisherman, water fowler and vegetable gardener, Hoffman spends many days hunting, camping and hiking in Michigan's wild areas. Hoffman is a trained survivalist who specializes in handmade weapons and trapping techniques. Hoffman's unique life skills are evident in his novels.
Author Contact Info:

Facebook: Facebook.com/WCHoffman
Twitter: @WCHoffmanp
Email: Twinsofprey@gmail.com
Just sayin'
- Survivor Jane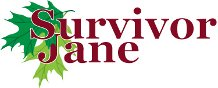 If you have any questions, or would like to see a specific article addressing survival preparedness for women on Survivor Jane website click here > editorial@survivorjane.com) 
For Sponsorship/Advertising Contact Information: sponsors@survivorjane.com
Follow me on Twitter @SurvivorJane and use the hashtag #PrepperTalk - Building the Largest Prepper Community One Social Media at a Time!
Twitter: https://twitter.com/search?q=%23preppertalk&f=realtime

Facebook: https://www.facebook.com/survivorjane
Preppertalk Tagboard: http://tagboard.com/preppertalk