We just love bags – don't we??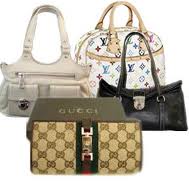 Big ones, small ones - makes no difference to us - we'll use em all.
Well listen up bag lovers... it would be prudent to have a survival bag for different situations as well as part of your preparedness plan - just as ladies have a handbag for whatever occassion may come - same holds true for survival.
For instance, let's start with the smallest of the survival bags (keep in mind smallest is subjective okay?) This bag is reffered to as the every day carry bag (or fondly referred to as the EDC); in most cases this could be your briefcase, purse or handbag (this is where the subjective part comes in - I've seen the size of some of the purses out there and they could rival luggage! Just sayin'. The every day carry is one you keep it with you at all times. In the bag you will have items that you use every day (every day bag - get it?), like say, your driver's license (or ID card), cash and/or credits cards, keys, make-up and of course your cell phone (and any other personal items you deem necessary.) You may also want to include items for personal protection; perhaps mace or a small baton, or even an ink pen. The premise here is, your EDC should include items you wouldn't want to be without ...like that great tube of lip gloss, but I digress.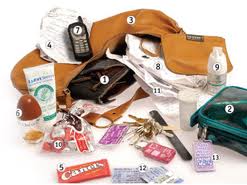 Your next 'survival' bag is a 24 hour bag. This bag is used in a survive situation where you will need to get by for a few days. It should go hand-in-hand with you EDC bag and contain items to take care of your basic survival needs (shelter, food, water and protection.) Some items you may consider including are freeze-dried or dehydrated foods, a bottle or two of water, a change of clothing, a blanket, maybe even a tarp or poncho, and of course personal hygiene items. As for size of this bag? Just like with your EDC bag, this is entirely up to you depending on your needs ... and strength.
You may have heard me say - disaster knows no time - what this means is, disasters can strike at any time, they aren't going to wait for you to get prepared, so keep this in mind and make sure you pack a little extra.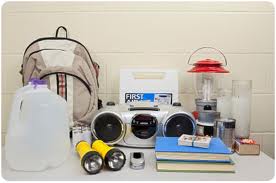 Oh, and another suggestion is, you may want to leave your 24 hour bag in your car so you can just get in and go. Some people actually have a vehicle emergency bag that they keep in their vehicle at all times.
This next survival bag is the mac-daddy bag. Well, its not called the mac-daddy bag, of the several names it is known by, the most familiar is the bug-out-bag or BOB (bag-of-belongings), and it too goes along with the other two survival bags mentioned above. This is the bag that will contain items to make a home-away-from-home (think of it as a home in a bag) should you need to leave your home or even your city/town should a disaster strike.The BOB should be the largest of your survival bags.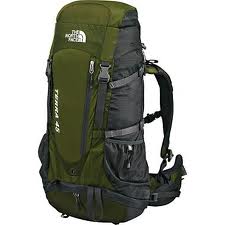 Remember - this will be your home in a bag. It should; at a minimum, include a sleeping bag, cooking items, food and water, radio, flashlights, blankets, water purification and a first-aid kit. (Think camping - not creature comforts and pack accordingly.)
You should also seriously think about a weapon(s) of some sort for self defense to protect you and your belongings should the need arise (which I can assure you it will – think the Haves and Have-Nots.)
So there you have it.
Bags.
A big one. A small one. And, an in between one. All for different situations. And all important and necessary.
Just keep in mind, the bag(s) you pack today may be the bag(s) that saves you tomorrow. - Just sayin'.
- Survivor Jane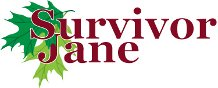 Thank you for sharing Survivor Jane with all your friends!
If you liked this ... then you will love my book, "Emergency/Survival Hygiene: A Prepper "Cookbook" for Survival Personal Hygiene Products", "What Could Possibly Go Wrong??? How to Go From Completely Clueless to Totally Prepared" and my NEW Book "Puzzling Over Preparedness - Survivor Jane's Prepper Word Search Puzzles"
If you have any questions, or would like to see a specific article addressing survival preparedness for women on Survivor Jane website click here > editorial@survivorjane.com)
For Sponsorship/Advertising Contact Information: sponsors@survivorjane.com
Follow me on Twitter @SurvivorJane and use the hashtag #PrepperTalk
"Building the Largest Prepper Community One Social Media at a Time!"