Have you ever been invited to an event? I mean a real horty-torty event. You know the kind. An ultra-social event where you dress-up in a dress that was way out of your budget and that anyone that is anyone in town is going to be there - even though you are not one of them?
You shop and shop until you find that perfect knock-dead gorgeous little black number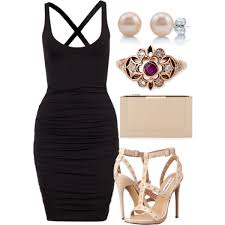 and a pair of come-hither heels to go with – oh, and those subtle little drop earrings to close the deal. Then, the morning of the event you grab a bagel and latte' and as you scoot to your 9 a.m. appointment for a quick mani and pedi; then to the stylist for just a wee bit hair trimmed (to avoid that fresh haircut look ya know), and spend the rest of the day with cool cucumbers over your eyes as you soak in a warm lavender bath.
At the precise designated time, you towel off and begin to apply your evening make-up. Once done you do a-once-over on your hair with a little product and you're done.
"Perfecto!" you say to yourself while looking in the mirror then glancing at your watch as you grab your purse and out the door you go.
Once there you stroll around the room for a while nibbling on hor'dourves; careful not to get anything in those pearly whites, wondering when this thing is gonna get hopping.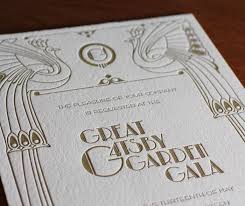 As evening progresses, and the waltz music continues, you notice you and the waiters are the only "young" people among a group of elegant matronly women wearing jewel encrusted brooches and, older golf-buddy gentlemen with their tuxedo pants up around their armpits. Quickly you grab the invitation out of your purse to read 'Golden Manor's Celebration of 75 years" given to you graciously by your sweet retired neighbor Mr. Smith who said it was going to be the event of the year.
"I did all this work for nothing?" you say to yourself. "This was a total waste of time and money."
As you push through the exit door in frustration, you happen to look up in time to catch the eye of the best thing that's happened all evening walking in.
Your eyes meet and he asks politely if you are leaving. You mumble something about getting some fresh air but that you'll be right back in (under your breath thanking your lucky stars that you had taken the time for yourself).
This is how survival preparedness is. You hurry to get all the right food, water storage, band-aids and security items in place for an unknown man-made or natural disaster. Then the news comes that something is on its way. You hear the warnings and you hunker down. But nothing happens. Even when it was touted as the biggest event of the year.
Afterwards, frustrated at all the work and money you put into preparing, you begin to develop the "I did all this for nothing" attitude". But instead, you should to be thankful that you were "prepared" and, if and when, something horrific does happen – it just may have a good ending.

The moral of this story is this: you need to keep yourself motivated and in a survival mindset at all times and, if and when, a disaster comes your way you'll be mentally and physically prepared for it.
Oh and just maybe you should check-out the social event before hand the next time you're given an invitation. Just sayin'.
- Survivor Jane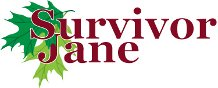 Thank you in advance for sharing Survivor Jane with your friends!
If you have any questions, or would like to see a specific article addressing survival preparedness for women on SurvivorJane.com click here
Or contact Survivor Jane at editorial@survivorjane.com
Follow me on Twitter @SurvivorJane and usethe hashtag #PrepperTalk where you will find the Largest Prepper Community on Twitter!