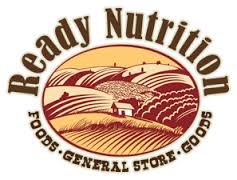 Read in Tess's own words her journey after creating her website "Ready Nutrition" and the site's New Makeover:
When I began Ready Nutrition in 2008, I had no idea how much it would change my life. Each time I would write, I was propelled deeper into an entirely new mind set. It also gave me the courage to take steps to live the life I wanted to live. What I received from going down that rabbit hole was a life of freedom waiting on the other side.
I'm going to be honest - I feel this country is changing. As a whole, we are finally getting back to the roots that made our nation so strong to begin with. For a majority of our population, convenience has made us complacent and ill-prepared for emergencies we find ourselves in. They call this a Prepper Movement, but I feel that it is so much more than that and we are taking a step back to a simpler way of life. This simplification is helping us to take those necessary steps to ensure that our family is prepared and has all that it needs to thrive without being dependent on others. We have finally opened our eyes and taken the responsibility back for the well-being of our family. So if this is the Prepper Movement, then I feel blessed to be a part of it. If I can share the knowledge (and mistakes) that I have with all of you so that you can become stronger and better equipped at handling life's unexpected disasters, then I am happy to do so.

As a result of my passion for preparedness, homesteading and self-reliance, I have written over 600 articles, authored The Prepper's Cookbook: 300 Recipes to Turn Your Emergency Food into Nutritious, Delicious, Life-Saving Meals
and wrote the popular online series 52-Weeks to Preparedness. As proud as I am of the work I have put out, the site itself couldn't handle the amount information I was adding. As a result, it was being buried and hidden - I realized that it was time to do some re-organizing of the site. Ready Nutrition was ready to evolve!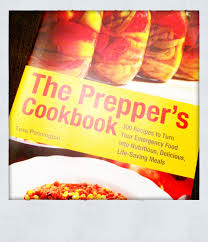 After many months of planning, developing and organizing, the new site is up. All the information is right at your finger-tips and is organized and grouped in a way that you can easily find. I also have some new online series to help the prepper community. One of the series, Preppernomics is exclusively written by Daisy Luther from The Organic Prepper. She writes on a wealth of topics that will make the prepper stronger and more aware of the coming economic issues that could cripple the unprepared. The other series, Sustainable in the City is a collaboration of prepping experts who have written about their experiences and what they feel will help better the community. Some great collaborators so far are Apartment Prepper, Survivor Jane, The Organic Prepper and myself have all added to this great series and many more are sure to join in.
I understand how hard it is to find answers to your questions, so I designed an "Ask Tess" section that allows you ask a question directly to me or to the prepping community. Our community is very helpful and eager to help out those seeking a preparedness-based lifestyle.

We are also gearing up to start our newsletter back up where I provide tips, pertinent articles and answer those questions you are all wondering about.
Please stop by and visit us at Ready Nutrition. We would love for you to join the conversation and add to our great community.
- Tess
Contact Info: Tess Pennington
Website: http://readynutrition.com/
Twitter: www.twitter.com/TessPennington and www.twitter.com/ReadyNutrition
Facebook: www.facebook.com/readynutrition
Mail: Ready Nutrition - 8325 W. Broadway, St. 202 - Pearland, TX 77581
- Survivor Jane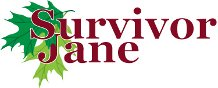 Thank you for sharing Survivor Jane with all of your friends!

Should you be interested in purchasing Tess's new book The Prepper's Cookbook, click here
If you have any questions, or would like to see a specific article addressing survival preparedness for women click here
For Sponsorship/Advertising Contact Information: sponsors@survivorjane.com