I was humbled and honored when I saw I was mentioned in The Best 250 Prepper Websites With Top Prepping Resourses by Happy to Survive - Prepared and Ready an on-line publisher that brings a positive attitude to prepping, survival, and homesteading. They started as an on-line magazine years ago on the Itunes app store dedicated to prepping and self reliant living and quickly rose to #1 having all sorts of articles on gardening, food storage, bushcrafting, and homesteading. What I appreciate most however is that all the glory for their success, as mine, is given to God.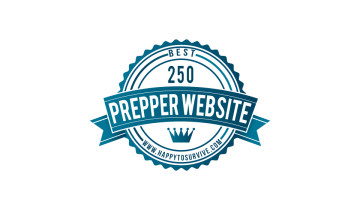 As HTS states, if you are looking for the most practical, insightful websites and resource pages on prepping and more they have done the work for you by scouring the internet to tediously research, document, and review each of these sites to bring you the best of the best. Or as they say ... the prepper diamonds.
Here is their 250 Best Prepping Resources online in no particular order:
| | | |
| --- | --- | --- |
| 1 | Natural News | With more than 7 million daily readers, Natural News is one of America's foremost truth broadcasting news bureau featuring more than 25,000 articles, infographics, radio, and music. Natural News has several well known writers such as Mike Adams and is a source for great news. |
| 2 | Info Wars | Info Wars is Alex Jones' media house, and home to the world famous Alex Jones' radio show. Info Wars is backed by an impressive group of writers and editorial staff that creates one of the leading sources of alternative media. |
| 3 | Before it is News | Before it's News is a website that prides itself on capturing a story before it hits the mainstream media. Before it's News is a robust news portal offering visitors broad ranging topics from: alternative, space, sci-tech, money, politics, self-sufficiency and much more. Obviously, the Happy to Survive team enjoys reading the Self Sufficiency section as that is our first love too. |
| 4 | Michael Snyder | Michael Snyder is a patriot and one of the Fathers of the prepper movement. In this blog, Michael focusing on the shrinking dollar and also looks at the global economy. Michael is a Christian and also offers opinions from a Biblical viewpoint. Michael is a guy that is always willing to lend a helping hand and to stand up for what he feels is right. |
| 5 | Activists Post | Activist Post seeks to get its listens and readers to free their minds and think about the bigger picture by "Interrupting your regularly scheduled programming," Activist Post offers a broad array of articles and other forms on media on the following subject areas: economic, liberty, war, activism, health, technology, and the environment. |
| 6 | Peak Prosperity | Chris Martenson and Adam Taggart founded Peak Prosperity to help people address, clarify, and conquer chief concerns in the economy. In this broad and dynamic website Chris and Adam take you through their curriculum which covers the economic turmoil from an interesting angle. The website and curriculum tries to help readers utilizes the changing economy and promote avenues of prosperity in the midst of times of change. |
| 7 | James Wesley Rawles | JW Rawles is colorful, dimensional, impressive, and diverse. Survival Blog is his home. Here he writes from the viewpoint of somebody that has years of experience in multiple fields. He is a writer, veteran, Christian, and reformed theologian. His blog is backed by years and years of training and research. One of the Fathers of the prepper movement JW pipes out loads of interesting, thoughtful, and well defined material. |
| 8 | The SHTF PLAN | The SHTF PLAN is diverse and comprehensive with most everything a prepper could want or need. It has articles on economics, truth, politics, world affairs, current events, and more. In additional to this vast article bank the SHFT PLAN team has added an impressive list of survival and prepper activities such as: free survival books, online privacy, MREs, food storage, best places to find silver, and bug out locations. Any serious prepper should visit this site. |
| 9 | End of the American Dream | Another one of Michael Snyder's insightful blogs. End of the American Dream looks at the past and the future for the US economy and pivots to a world look as well. This is worth a visit. Michael is both a fun and educational person to follow on Facebook too. Our team's experience is that he is always willing to lend a helping hand. So follow him and see what you learn. |
| 10 | Todd Walker | Todd Walker is the Survival Sherpa. Todd knows that any journey begins with the first step. So his remarkable teaching style emphasizes this and helps veteran and newer people in survival not get overwhelmed but learn. This is rare and truly sets Todd apart. Todd is a prince at defining step by step instructions on how to prep. Todd looks at the process through the lens of community and learning together. |
| 11 | Resilience | Resilience is a website and nonprofit that looks at building thriving resilient communities. The whole structure of the website is centered around this important and necessary thing. They have a wonderful and thought provoking blog that looks at sustainability and has interesting articles about things that trigger sustainability. |
| 12 | Daily Sheeple | The Daily Sheeple has a team of amazingly talented writers that carefully document, research, and unpack each article in a way any reader can enjoy and follow. The Daily Sheeple News sets out with the intention of each post to "Wake up the Flock." This is a conscientious publication written from the parable that there are wolves in the flock which is a biblical reference that means many times troubles come from within. |
| 13 | Be Prepared Blog | The Be Prepared Blog is the article base of one of the premier companies in the food storage and preparedness industry. Emergency Essentials blog offers useful insight in all kinds of prepper and survival activity. Whether you are a seasoned pro or a rookie, Emergency Essentials has you covered with articles ranging from topics such as: cooking supplies, gear, water, outdoor activities, and educational resources. |
| 14 | M.D. Creekmore | M.D. Creekmore is a an expert marksman, gunsmith, life safety coach, consultant, and operator of acreage in TN. He is an accomplished author that brings years of experience with his team of experts to both thesurvivalBlog.net and the Daily Collapse Report. There is not much these insightful and well written blogs don't cover. Our team's favorite area is "10 Things to do Now!" |
| 15 | Alt Market | Alt Market offers an alternative viewpoint from its team of accomplished and highly acclaimed writers on a significant number of varying viewpoints. This website is worth the visit and has way too many positive aspects to list. Our favorite section of this website is the groups section. Here there is a map of the continental U.S. for viewers to click on and find people near them to join up with and exchange ideas. We found this very helpful. |
| 16 | American Preppers Network | Founded by Tom Martin and built from the ground up into one of the largest and most activity prepper communities. American Preppers has an active forum and encourages its members to learn and grow from one another. American Preppers also has a large team of moderators and contributors that keep this vast website moving forward. This team is truly impressive and worth a place on your bookmarks bar. |
| 17 | | The SGT Report features accomplished writers and guest columnist to give viewers, readers, and visitors to its site a daily dose of truth to help them cut through the corporate agenda and provide the antidote people are looking for. These areas of wonderful content include: economics, homesteading, hard assets, prepping, politics, current events, world affairs, and financial. |
| 18 | The Survival Mom | Lisa Bedford is an accomplished writer, mother, blogger, an entrepreneur. She has helped literally tens of thousands of people begin and remain on their journey in prepping through a vast collection of articles and videos found on her impressive website. She has been featured on Glenn Beck, the Today Show, and countless other media outlets. She was one of the first prepper experts in the industry and remains preeminent. Lisa is highly intelligent and respect by many in her field. Her blog The Survival Mom is worth a read, and then another, and then another. Check it out. You will be glad you did. |
| 19 | Camping Survival | Camping Survival is a premier website for users wanting to stock up in First Aid, Paracord, Apparel, or other outdoor gear to help them in preparedness. The have a huge selection and some of the best prices around. Their website includes food storage, outdoor gear, clothing, and much more. There is too much to list and would spoil your visit. So check them out. |
| 20 | Off the Grid News | Off the Grid News seeks to give readers a fresh perspective and better ideas for off the grid living by looking at things that may be missed by the reader or have not been discussed in some time. A good example of this would be "Sewing: The Overlooked Survival Skill Half of Us Have Forgotten." his article is well written and thoroughly enjoyed by our review team. Other areas of this website include: grid threats, extreme survival, survival gardening, off the grid foods, worldview, survival hunting, and natural health for preparedness. |
| 21 | Daisy Luther | Daisy Luther is the Organic Prepper. She is an accomplished journalist and prepper that offers a unique perspective in alternative media on how to eat better, live better, and prep better. She offers an accurate viewpoint on economic policy and is an expert in canning and organic foods. Our team's favorite section of Daisy's website is her articles on frugal living. Many of us want to save more and Daisy offers new and exciting helpful tips in this area. |
| 22 | Tess Pennington | Born in Houston, Texas and raised by her father before the term "prepper" existed, Tess Pennington learned disaster preparedness at a young age. She lived through many disasters and saw the need early to be prepared. Tess took this experience to a successful tenure at the Red Cross. Tess now brings to her blog the same professionalism, dedication, and thoughtfulness. Ready Nutrition is her publication where she leads readers with same vast experience. Tess is a an accomplished writer and is dedicated to providing good useful articles to her readers on preparedness topics. |
| 23 | Truth Steam Media | Aaron Dykes and Melissa Melton created TruthstreamMedia.com to take back the lives of solid citizens and promote freedom. They run this media house unscripted and without a teleprompter to give viewers an accurate first hand account. Truth Stream Media has a wide range of topics and Aaron and Melissa put together a vast collection of articles daily to keep the reader educated and informed. |
| 24 | Backdoor Survival | Backdoor Survival is prepping with optimizing. It takes the approach of prepare for the worst, but hope for the best. Many readers will enjoy this different view point as it is not fear based, but eductional. We at Happy To Survive run our business the same way. So out hat goes off to this team! |
| 25 | Doom and Bloom | Doom and Bloom is headed up by the well known Altons. Joe and Amy Alton AKA as Dr. Bones and Nurse Amy offer a comprehensive plan on how to survive specific situations from a medical perspective. They are both accomplished speakers and a frequently featured on other websites and programs. This website is one of the premier prepper websites and has a vast database for readers from the accomplished Joe and Amy. |
| 26 | Prepper Website | Todd Sepulveda is a writer, editor, pastor, educator, and friend to many. He is one of the foremost leaders in the Prepper movement giving direction to many and helping others with their blogs. His tireless dedication to the cause is inspiring. He is a regular contributor to other websites like American Preppers and has other impressive websites and directories that are also detailed in this list. Todd we salute you! |
| 27 | Off The Grid Survival | Robert Richardson is an avid hunter, fisherman, and all around one with nature kind of guy. He is backed by over 20 years of experience in the survival and prepper landscape. Rob is called on by Fox News and other outlets for his expertise and vast experience that he brings to the table. He is active on social media and one of our favorites on twitter. His blog has categories on preparedness, tactical, survival, news, and off the grid. It is worth the visit!! |
| 28 | Survival Life | Edited by Above Average Joe and joined by such by great contributors such as Dave Canterburry, Dave Scott, and Jason Hanson, Survival Life is one of the foremost websites on surviving any condition. In addition, to that Joe and his award winning team have packed the website with loads of practical articles such as gardening and poncho hacks. This website flows well, is well written, and has excellent pictures. |
| 29 | ITS Tactical | ITS or Imminent Threat Solutions is a premier provider of free resources and products to help visitors evade and/or deal with threats posed. The website has all sorts of products, solutions, great military photographs, and a forum to connect. We literally can't say enough good things about this website. It is jammed packed full of good articles, but also has wonderful video that is educational and informative. The staff has a great sense of humor and will have you educated and laughing at the end of the day which in our mind is worth its weight in gold. |
| 30 | Ready Store | The Ready Store is one of the staple names when it comes to Food Storage, Military MREs, Water Storage, and other types of Emergency Supplies. Features sales items and a large blog for Do It Yourselfers. The articles on Dehydration are a must see! This company is a grandfather in the prepper space and their website and blog demands a visit. |
| 31 | Modern Survival Blog | Modern Survival Blog is amazing and worth the visit. It is extremely direct, to the point, and well written. It cuts to the chase to deliver you solid examples, tips, tricks, and hack to use in your next prepping, survival, or preparedness situation. Mark it as a favorite today! |
| 32 | Survival List Boards | Kevin Felts created a diverse forum for the survivalists in the year 2000 with a wide range of topics. Survival Boards has many strengths. Our favorite is that it allows users to search based on their location. This great and practical feature allows preppers that wish to coprep and work with other like minded preppers in their area to do so. |
| 33 | Dr. James Hubbard | Dr. James Hubbard is a board certified medical doctor with years of training and expertise. In addition to having over 30 years of being a qualified leading doctor, an attending physician in the high paced ER situation, Dr Hubbard is also an accomplished and noted author. With this Dr. Hubbard brings to you a site is full of both the advanced medical techniques to the home remedy based or whatever the situation calls for. |
| 34 | Brian Green | Brian Green is an experienced hiker, backpacker, and runner. Originally born in England, Brian brings a global vantage point to hiking and fitness. In addition, Brian is a gear junkie like the Happy To Survive crew. His gear reviews are excellent!! In addition, Brian has several articles on basics, cooking, EDC, knives, and navigation. Check this blog out. You will be glad you did. |
| 35 | Survival Cache | Joel, Scott, and the rest of the crew at Survival Cache have come with an insightful and thought provoking blog. Whether you're a reader or somebody that likes to watch videos this blog has got you covered. There is also a forum and a store to check out survival topics. Lastly, the blog has great book reviews. It is well constructed, thoughtful, and flows very well. |
| 36 | Grow Your Own Groceries | Based in the great state of Texas, Marjory Wildcraft is revitalizing the art and education of how to grown your own groceries. This blog is one of our favorites because while some blogs only look at gardening, Marjory offers the complete education solution of livestock, aquaponics, ag economics, and other valuable homesteading lessons. Keep it up Marjory! |
| 37 | The Homesteading Hippy | Heather AKA "The Homesteading Hippy" offers a delightful and colorful view into Urban steading. Heather looks out how everyday people can have chickens, grow raised bed gardens, and other fun activities. In addition, Heather is a noted cook and viewers should check out her cookbook about cooking from scratch. |
| 38 | The Moneychanger | Franklin Sanders is a Christian and American entrepreneur that runs a precious metal site. Franklin is one of the most colorful and dry wit writers you will ever encounter. His daily emails offer insightful metal suggestions from a very humble yet wise perspective. He is probably one of the smartest people the Happy To Survive team has encountered. Be sure to visit his website and sign up for the newsletter. It is one of our team's favorite. |
| 39 | Willow Haven Outdoor | Creek Stewart has been called the Wilderness MacGyver. He published his first survival manual and conducted his first clinic all before the age of 21. Creek is a survival warrior with over 20 years of experience. He runs Willow Haven Outdoor and is heavily involved in other venues like Fat Guy In The Woods TV show. Check this blog out for some amazing fire starting videos! |
| 40 | Directive 21 | Jeff "The Berkey Guy" started his blog in 2005. It's name was synonymous with clean drinking water and quality filtration systems. Since, 2005 Directive 21 has branched out and spread its wings into food storage and a host of other topics. Our favorite section of this website is the great tips on drinking water. Jeff to this day remains the expert on all things water. |
| 41 | The Apartment Prepper | Bernie Carr took a genius idea and made it into a blog. Since, most Americans live in apartments or tighter spaces, "how can they learn to prep?" In his blog "Apartment Prepper," Bernie answers this questions and offers other solutions for tighter quarters. Bernie's blog is original, fresh, and full of great content. |
| 42 | Profit Confidential | Michael Lombardi founded Profit Confidential back in 1999. What makes Profit Confidential different and interesting is that Michael has established a team to look at the news and bring an alternative viewpoint from industry trained and backed professionals. o while many blogs publish anecdotal evidence Michael has seasoned economists and financial analysts. Because of this Profit Confidential is worth a visit. |
| 43 | Modern Survival Online | John Rourke has built an impressive internet database of preparedness articles. His website Modern Survival Online has a great deal to do with the economy, defense, power, and even fitness. John has some really great quotes by some of the founding fathers that really get you thinking. Check out the medical articles by legends like Dr Bones and others. |
| 44 | Tactical Intelligence | Erich built Tactical Intelligence to prepare readers for the good times and the bad. Tactical Intelligence takes less of a doom and gloom approach and instead sees things through the analogy of the ant. Work hard and prepare well, then just rest assured in the work you have done with Erich's help. Erich's outlook has helped many readers sleep better at night through careful planning. Check out the food storage calculators while on site and the YouTube videos. |
| 45 | The Prepper Journal | Pat Henry started The Prepper Journal in 2013, but don't let that fool you. Pat has been preparing since 2007 and served in the military in the U.S. and overseas. He has amassed an impressive set or articles that are thoughtful and well written. Pat believes that preparedness is good for both an economic meltdown and a natural disaster like a hurricane. We agree and salute him for his military service! Our team's personal favorite section is Food Security on the website. Check it out. |
| 46 | Food Storage Made Easy | Jodi and Julia are two busy moms that care enough about their readers to still find the time to crank out awesome content. This blog is packed full of articles on Food Storage and how to make it easy. This is a good topic and starting point of reference because many readers or early preppers will get overwhelmed by the extent of what they have to do. It's a long list right? Well you gotta start somewhere and doing a little something is better than nothing. So Jodi and Julia help visitors of their blog by step by step action plans. The blog is informative and laid out in a clear fashion. Check out the encyclopedia while on site. |
| 47 | Gray Wolf Survival | Gray Wolf Survival was started by Mr Gray Wolf himself. As a former combat veteran, US Chief Warrant officer, and special agent Wolf has seen everything from the jungle rain to the dust in the desert. He takes this vast amount of experience and works hard at boiling it down to what is a no nonsense approach. If you like a clearly told story that is well laid out then Wolf is your man. Our team's favorite place to spend time is on My Recommendations page. Here Gray Wolf lays out everything from his favorite gear to his favorite forum. Good resource. |
| 48 | Preparedness Advice | Howard Godfrey started Prepared Advice to help readers for get their hands on every aspect of prepping and preparedness. It is a traditional blog format so it is very nicely structured and easy to navigate. Howard is a good writer and has two books on Amazon that are entitled: "Emergency Preparedness the Right Way" and "Emergency Preparedness and More, a Manual on Food storage and Survival" so you will want to check those out after looking through the website. |
| 49 | Prepper Broadcasting | Gman started Prepper Broadcasting a few years ago. He is one our team's favorite people to work with because of his thoughtful approach to prepping and how he deals with people. He has assembled a team of broadcasters with knowledge on everything from canning, bee keeping, to household tips. While some of the names will be legends in prepping that you have heard of others are newer broadcasters. But make no mistake Prepper Broadcasting is packed full of experts that will leave you wanting more and coming back. So if you are an audio learner you enjoy this format. Check it out. |
| 50 | Prepper Podcast | Prepper Podcast is a digital audio format that offers listeners helpful tips about prepping and survival. The great thing about this website is that you don't have to have any special equipment to listen. So don't let the name fool you. If you don't have an apple computer. No Problem! Our personal favorite about this website is the content starts immediately playing when you go to the website. So you can immediately find out what is broadcasting.Check it out if you like audio. You will be glad you did. |
| 51 | Preparedness Pro | Preparedness Pro is one of the oldest running blogs in the prepper niche. It was started by Kellene Bishop who has such an impressive resume our team probably couldn't list it out. Just take our word for it she is a pro. No pun intended. Kellene is one of the highest certified female NRA instructors in the west. She has been on Fox, Anderson Cooper, and Doomsday Preppers. Her blog is about panic free preparedness. Our team's favorite section is the recipes. So if you like food you will want to check that out. If you like marketing you will also want to read her articles on marketing as it is her fortay. |
| 52 | SHTF Blog | Jarhead Survivor and Joel have put together an impressive array and expert team to make up the SHTF Blog. The best thing about this blog is the different approach. Many times in prepping it is easy to lose the community. So JS and Joel have worked painstakingly to build in the aspect of community into this blog. We agree with that and applaud their efforts. The forums and the videos are where our team spends most of its time. So if you like video you will want to check out their youtube channel. The audio is clean and there is good camera work. |
| 53 | Survival Warehouse | Survival Warehouse is a website that teaches that education and information go a long way in a prep. This site is packed full of fun features including a Go To Prepper Store, a forum, a very active facebook page, and a place for members to upload pictures. Check them out and be sure to visit their facebook page as it is well updated. |
| 54 | Ready Made Resources | Ready Made has been delivering solid products and solid advice for well over 15 years. An early leader Robert Griswold does not just preach preparedness he lives it. Many of the solid articles come from Robert's own 25 acres farm in the heart of the smoky mountains. Our favorite section of the website are the solar energy resources, but there is lots to chose from. If you're into silver Robert sends out some for free with every order of $100. So check out the website and enjoy the pictures. |
| 55 | Market Daily News | David Bettencourt has created a huge site and ton of writers have joined his team. If you love to read about stocks, commodities, and real estate then this website is for you. This website has been around since 2009 and is constantly updated. So if you like new fresh content you will want to check them out. |
| 56 | Prepared House Wives | Jamie is a Texas wife and mom of 4 and she heads up the blog at Prepared House Wives. While this blog is written with the woman in mind guys don't be fooled. Jamie is an impressive writer with a great sense of humor and knack for dry wit. Her food storage ideas are very strong and original and her recipe section is really good. If you are trying to cut out bread be warned. She has an awesome section on bread under the recipe tab. It's one of our favorites. So check it out. |
| 57 | Survivopedia | Survivopedia features uncommon wisdom for dangerous times. This blog has great commentary on things such as food storage and other diverse topic areas such as economics. Our favorite is one about converting your car to natural gas and what are the 11 things you should know. A lot of time and care went into building this site. o if you like ease of navigation then this one is for you. |
| 58 | Food Storage and Survival | Angela heads up the blog at Food Storage and Survival. You can tell Angela put a lot of time and energy into this web page. It has a deep focus on family, kids, farm, and tips & tricks. The graphics are excellent. So if you like solid well written articles backed by consistent pictures to illustrate the point then you will want to check her site out. It is like coming home. |
| 59 | SHTF School | SHTF takes a practical, no nonsense, straightforward approach to survival. The articles and clear, straightforward, and to the point. What makes this website rare is not only how the content is presented, but that they actually have courses and classes on training you. Forewarned is forearmed as the old adage goes. So if you are into in depth instructional material then you will want to swing by and check them out. |
| 60 | Food Storage Moms | Food Storage Mom's is run by Linda Loosli and her goal is to "help one family at a time." The website is kind and well laid out. Linda is very active on social media. So if you are somebody that appreciates Instagram and Pinterest then you will want to follow her. She does visual medium very well and her post explain things well. |
| 61 | Safe Castle | Victor Rantala is the owner operator of Safe Castle and also runs the blog "Refuge." The thing we love about this site is that Vic and his team have been doing this for a long time. Since 2002! In the prepper world that is a long time. When learning about survival and things in the prepper niche, there is nothing better than a website that has been around for a long time that has loads of great content and keeps putting out content and product news. Our favorite part of this site are the customer testimonials. They are very informative and not canned. |
| 62 | Prep for SHTF | Preparing For SHTF is a great site because it integrates the whole survival package. This site has categories on Natural Disasters and News. In addition, they have a great blog roll with guest writers and a give away section. Our favorite section of the website is the infographic section. Many times visual graphics just tell a good story and help educate the viewer. For example, check out the infographic on water storage. |
| 63 | RE Think Survival | Damian Brindle is the editor of RE Think Survival. The fun thing about this blog is that a lot of it is from Damian's own personal experiences. So if you like situational examples then you definitely want to check out this survival blog. It has all sort of prepper topics, but it also has fun categories like cooking and recipes. Out favorite section is the frugal living section where Damian talks about how to stretch a dollar and gives personal examples. |
| 64 | Survival And Prosperity | Christopher E. Hill, is the editor of Survival and Prosperity. This is a great blog that is easy to follow and navigate. It covers several areas gear, supplies, and resources. Mr. Hill also has some interesting articles about Greece. So if you appreciate economic events and want to learn more you will want to swing by. |
| 65 | Trailer Park Homesteader | Sharon started the Trailer Park Homesteader Blog a few years ago to teach readers more on preparedness and self-sufficiency. Sharon does a great job in this blog by integrating videos and text on various DIY prepping projects. The thing we enjoy the most about Sharon's blog is that it takes into account many people prep on a budget. So Sharon is constantly aware of this as she provides practical survival solutions for SHTF. |
| 66 | Ark Institute | Geri Guidetti is the founder of the Ark Institute and Kristin is the Ark president. The Ark Institute is a total resource for Non-GMO seeds and other research. The institute believes that the key to global sustainability begins at home with local participation in being self reliant. Geri and Kristin have built an amazing resource that has been around for over 16 years. So if you want to learn about NON-GMO than this is the place for you. |
| 67 | My Family Survival Plan | Alec Deacon created a winner when he decided to craft his blog My Family Survival Plan. While many blogs look at survival on a ruggedly individualist approach. Alec decided to look at the survival and preparedness world through the eyes of helping his family and children. So all post are uniquely written to consider things through that lens. This blog contains helpful insights on DIY, health, and food security. |
| 68 | WebPAL | Bruce Beach crafted WebPal.org to showcase the ArkTwo and to organize preppers based on the philosphy that people are better prepared when surrended by like minded individuals. You may have seen him on the Doomsday Preppers television series on the National Geographic channel. This website is a good resource for connecting with people in your area. If interested in that you can check out the website and click on your US state to learn more about people in your area. Also be sure to say hi to Bruce. |
| 69 | Mama Kautz | Katey AKA Mama Kautz started her blog to educate readers and empower them on topics like frugal living, mason jars, and other forms of DIY. Katey is seen as one of the experts in the Essential Oils field. If you have always wanted to know more about essential oils head on over and say hello. Her blog is packed full of content. Our favorite is that Katey maintains a very active social media presence. Be sure to check out her pinterest page. |
| 70 | Patriot Rising | Patriot Rising is a blog dedicated to Freedom, Liberty, and Preparedness Awareness. This website is a news and opinion blog with very educational articles on Gun Rights, Home & Self Defense, Homesteading, Survival, and Sustainability. Our team loves to laugh, and so our favorite section is the Humor column. If you like a joke with your coffee, then be sure to open this page up in the morning. It is regularly updated with fresh content. |
| 71 | Survival At Home | Survival at home is a blog written by a family from Georgia about prepping. The great thing about this blog is it looks at the differences between homesteading and prepping. The grammar is good, the articles are easy to follow, it navigates will, and the team that writes it has a great sense of humor. It is worth a visit. |
| 72 | The Prepper Project | The Prepper Project is an awesome website that is huge on prepper categories. Let's check them out. They are: Beans, Bullets, Band-Aids, and Bad News. This blog logs current events, food storage, gear, medicine articles, and the list literally goes on and on. Our favorite was the different methods to preserve food. It's a good resource. |
| 73 | Underground Medic | Lizzie Bennett created the Underground Medic. As you probably guess there are a lot of great articles about medicine. This is paramount in prepping because when the SHTF the one thing hurricane Katrina taught us is to be prepared for sickness. So Lizzie is spot on target and a has good subject matter for you to educate yourself. Liz also reports on other cultures and other nations. You can learn a lot by looking at other countries. (Something Greece taught us) |
| 74 | Active Response Training | Active Response is run and organized by Greg Ellifritz it's President and Primary Instructor. Active Response mission is to provide real life scenarios to resist violence. It's like Teddy Roosevelt said, "walk softly and carry a big stick." While this is certainly true, Greg also teaches baton training, knife training, close range gun training and more. It is often said you can feel more comfortable in a bad situation if you are well equipped. This website is a good example of that. |
| 75 | All Outdoor | All Outdoor does a great job of integrating both outdoor, camping, fishing, and prepping. While these activities seem to go together (and they do!) one never sees a website tie them together and lay the categories out in a clear continuous fashion. So if you like guns, hunting, and prepping then this site maybe you one stop shop and is certainly worth a visit. Our favorite section of the site is the travel section because it gives great tips on Canada. |
| 76 | Ed That Matters | Another Todd Sepulveda. See Prepper Website BIO Number 26 |
| 77 | Survival Common Sense | Survival Common Sense specializing in product reviews. While there are other categories this site has very helpful reviews on knives and guns. That is probably an understatement. Our team found the knife articles to be crazy good. |
| 78 | Survival Spot | The survival spot has been going since 2009. This blog has it all. Articles on weapons, water purification, clothing, cooking, electronics, etc. Heck they even have a movie section! Obviously, our team should have been checking out the great section on solar. But we must admit we got stuck on the movies. Check it out. A big site with lots of reading room. |
| 79 | Survivor Jane | Survivor Jane is one of the leaders in the prepper niche. Her articles and radio interviews have appeared on several other websites. She is a frequent guest speaker and lecturer and has spoken at places like PrepCon. Jane runs the website and offers some really helpful tips. While it was hard to pick a favorite our team finally agreed that her section on PrepTorials is a must see. So if you like training then you will want to check that section out. |
| 80 | Advanced Survival Guide | Advanced Survival Suide is a good blog on lots of diverse topics. Topics like fishing, night fishing, BugOut Vehicle Maintenance, Gunshot wounds, drones, gear reviews, and HAM radio. We loved the HAM Radio Section and marked it as a favorite. |
| 81 | Destiny Survival | John Wesley Smith has created the blog Destiny Survival where survival means being prepared. Here Smith has several great articles about preparedness, food storage, water storages etc. But the thing our team enjoys the most are the radio shows. So if you are into the audio format then be sure to click on that heading. |
| 82 | Knowledge Weighs Nothing | This blog clearly shows that we didn't put the winners in numerical order. Because if we did Knowledge Weighs nothing would have been near the top of the list. An impressive blog with standout articles on DIY activities in areas like gardening. Check out the articles "getting rid of aphids" and "the making of moonshine." Since, our team doesn't have extensive knowledge of the "white lighting" we found that article the most interesting. But there is a lot to captivate you on this blog. |
| 83 | Prepared Christian | Prepared Christian is an interesting blog that looks at prepping through a Christian point of view. So if you are a person of faith this blog will probably interest you because Chris and his team look at prepping through that lens. Therefore, this blog offers a different viewpoint. Head on over and tell Chris "hello." |
| 84 | Prepared For That | Prepared for That looks at prepping through the lens of "be prepared for anything." This blog team has certainly done that and offers articles on getting started, low cost preps, water, food, and homesteading. Our teams favorite part of this site was the getting started section. Often times we see people get started in prepping and it can overwhelm them. So we applaud Prepared for That for breaking it down for the newcomer. |
| 85 | Survivalist Prepper | Dale at the Survivalist Prepper created a site that literally has everything. This site has a forum, podcast, and even a prepping academy. Survivalist Prepper has an active facebook page where Dale post good articles and even has post where he does DIY projects like building a bow and arrow. This site is worth a bookmark. |
| 86 | Trayer Wilderness | Tammy and her family specialize in living life off the grid. They are based out of northern Idaho and chronicle a special family relationship. They share their experiences as a family with prepping and survival living. This has been a rewarding journey for them and has produced a great website. |
| 87 | Prep Blog | Prep Blog has articles on EMP attacks, SHTF, agriculture, food storage, guns, and politics. It is an extremely well rounded blog that is very easy to navigate and has a modern and clean design that viewers will love. |
| 88 | Survival News Online | Survival News Online has articles on product reviews, health and wellness, prepper resources, SHTF plans, and Bushcrafting. Our team favorite was the bushcrafting as this is such a valuable and useful area to educate oneself. |
| 89 | The Home for Survival | Survival Mike and the rest of the team run the Home For Survival Blog. This is a family blog team (father, son, and brother) that provides curated blog content. Mike and his team comb the internet daily to find relevant content to bring their readers. This blog is a great one stop shop for information. |
| 90 | Dirt Time | Dirt Time teaches survival and self reliance. This is a wonderful blog has several great articles on berries and other types of edible plants. Head on over to the forum and engage with other members as this blog has a super forum that is very active. Lastly, check out the Dirt Time page that is a 6 day event that teaches all kinds of bushcraft and woodcraft activities. |
| 91 | Mom Prepares | Erica Mueller and her team of established writers run the blog at Mom Prepares. Erica comes at preparing from the background of a designer and talented DSLR photographer. So this blog is not only very informative, but also clean and well designed. There are hundred of articles about food storage, essential oils, and working in the kitchen. |
| 92 | Mom with a Prep | Jane is a mom that runs the blog Mom with a Prep. Jane is a clever writer, witty, funny and produces loads of great content. Our team's favorite aspects of this blog are Jane's DIY hacks. In this section she takes everyday items and makes them work. No spoiler alert here! You will have to go check it out to see what we mean. |
| 93 | More than Just Surviving | Thomas & Elise Xavier run a great blog that focusses on practical aspects of prepping and survival. They also have a great gear section. Our team's favorite was the forum. This crew knows their blades. So if you have any knife questions be sure to comment and ask Thomas or Elise. |
| 94 | US Preppers | US Preppers is a blog that prides itself on not being driven by fear and paranoia, but rather good common sense of wanting to be prepared. It is well put together and offers very insightful articles. The also have a really well written newsletter. |
| 95 | Daily Collapse Report | M D Creekmore is one of our team's favorite people to follow because he has a great sense of humor and is both entertaining and educational. Preppers and homesteaders alike will enjoy following him in his youtube videos where he chronicles actual projects and on the Daily Collapse Report where he writes about various tops and cut to the chase. Well writen and direct M D always has words of wisdom. |
| 96 | Jack Mountain | Jack Mountain bushcraft is a popular blog that was established in 1999 with the intent to help people become more connected to the natural world. Bushcrafting is really a dying art that needs to be brought back to America. So we applaud this team for offering a practical no nonsense approach. You should definitely check them out if you want to learn more about bushcrafting. |
| 97 | Reality Survival | Reality Survival is a blog written by a Midwest born survivalist that was born into a farming community. So he learned very practical aspects of prepping and survival from a young age. Later in life, he was USAF Survival, Evasion, Resistance, and Escape (SERE) Instructor for four years. All of this experience leads to well written and informative articles. This blog has GREAT videos. So be sure to check those out. |
| 98 | SHTF Preparedness | The SHTF Preparedness blog is a blog that is clean and has a responsive design. The team at SHTF prep definitely put a lot of time into this site and we applaud them for that. So if you like a good clean responsive design then this is the place for you. Check out their New to Prepping Article. Whether you are new or an old timer this was our team's favorite section. |
| 99 | Herbal Survival | Herbal Survival is an educational resource about how to use herbs for survival and daily living. Many people know that during a natural disaster medicine is very hard to procure. So herbal survival is a great resource to learn about various herbs that treat ailments. There is even a section for diabetics. |
| 100 | Imperfectly Happy | Tiffany Davis runs a blog about DIY, Homeschooling, Survival, and everything in between. This is a well written blog about numerous subjects every homesteader will love. |
| 101 | Prepper Central | Prepper Central is a solid blog with newsfeeds and a great forum full of good comments. They are veteran owned which means they bring a ton of knowledge to the table. Check them out. You will be glad you did. |
| 102 | The Survival Place Blog | The Survival Place Blog is run by the Survivor Guy and it is a great compilation of articles that are original and reblogged from other websites. The articles are informative and insightful. We even found a few that were humorous. Anytime you can find that much content on a blog…..well we take our hat off to them. |
| 103 | All About Preppers | Spencer has put together a great survival resource site for preppers. It has tons of list and practical tips that offer step by step instructions to get you moving in the prepper lifestyle. |
| 104 | Canadian Preppers Network | You don't have to live in Canada to appreciate the Canadian Prepper Network blog. It has hundreds of resources and insightful prepper videos to educate you in wilderness survival and prepping. |
| 105 | The Modern Survivalist | The Modern Survivalist is reality based survivalist for the modern times. It is a blog that offers solid solutions for guns, gear, self defense, and winter preparedness. Fernando covers a lot of really good areas Also be sure to check out Fernando on video. He has a great YouTube Channel. |
| 106 | The Prepared Ninja | Tom runs The Prepared Ninja blog and brings a wealth of experience that he learned in the 101st Airborne, father, and in the outdoors. In the blog, Tom compares how prepping and survival is much like being a ninja. It is a very interesting approach and much of the blogs ethos centers around that. It is certainly worth a read and offers loads of valuable content. |
| 107 | Your Own Home Store | Misty Marsh has compiled a wonderful blog that focusses on practical, simple, and doable tips for getting anyone prepared. This blog has great printables that you can print off and take with you to help you with your prep. Check it out and be sure to check out her pinterest page. |
| 108 | Armageddon Medicine | Doc Cindy teaches you how to be your own doctor when there is no other choice. This is an excellent blog to all things medical. It is an amazing resource. While you are there be sure to check out Doc Cindy's book and amazing articles. |
| 109 | Home Ready Home | Julie shows you how to "get back to the basics" in homesteading, gardening, and preparedness. This is a delightful blog full of wisdom and inspiration. Be sure to check out her facebook page as she is very active and post great tips. |
| 110 | Prepared Bloggers | Prepared Bloggers is a network of bloggers that offers several great articles from proven writers in the industry. It is a thoughtful blog that is very well put together and flows very well. |
| 111 | Preparedness Mama | Preparedness Mama takes the scare out of being prepared. She offers helpful and insightful tips in food storage, gardening, and frugal living. This is a very solid blog that focusses on the fun in prepping. Go mama go! |
| 112 | Prepography | Prepography teaches the art of Self Reliance. This is just a great blog written through the lens of prudence and wisdom in turbulent times. This website has more than one writer and it is full of great posts. |
| 113 | Survive the Coming Collapse | David Morris leads the team at Survive the Coming Collapse and offers a solid blog full of wisdom on liberty, urban survival, privacy, and firearms. Follow him on Twitter. |
| 114 | The Nerdy Survivalist | Penelope Hoyt blogs at The Nerdy Survivalist. She offers wonderful articles and posts on city living, prepping, bug out bags, DIY, escaping dodge, and much more. Be sure to sign up for her newsletter to get great tips. |
| 115 | Prepper Forums | Every niche needs a great forum and Prepper Forums provides that for people interested in the survival and prepper niche. Forums have long been a good watering hole to find out useful information. So check out Prepper Forums. If you don't see what you are looking for you can start a new thread and one of the members will be glad to help you. |
| 116 | Survival Based | Survival Based is a great blog that goes beyond the common prepping aspects and has great articles on things you don't always see. For example, the thing our team noticed when reviewing this blog was the article "How to Build a Latrine." So the website is loaded with great content like this that is hard to find elsewhere. |
| 117 | Survival Punk | Survival Punk is survival with attitude and our team totally found it both that and helpful. For example, this blog has lots of great articles on Home Brewing. This is an area that is rarely covered, but rest assured this will be an essential currency in the new economy. So there are a lot of great areas explored in this website that are rarely seen. Check it out and hit James up and say "hi" |
| 118 | Harvest Right | Harvest Right. Ok here is the review for this awesome website. 4 Words: FREEZE DRY AT HOME. Amazing! Ok…that is 5 words. This is a great website with lovely products, tips, and videos. Our team really enjoyed the freeze dry at home concept. |
| 119 | Prepper Recon | Prepper Recon is a popular website that contains everything from Book reviews to articles about news events not seen in other places. Our team loved the book review section and Mark even pointed us to a few titles that we had missed. Thanks Mark! |
| 120 | Survival Tek | One thing our team covers so much is the importance of BushCrafting, and the reason why is that it is a skill that is not covered enough and it is so needed. That is why we were so excited to learn about SURVIVAL TEK because this website covers bushcrafting in a very thorough and educational way. There is also a really solid section on ebooks, navigation, and much more. |
| 121 | Doomsday Moose | The Doomsday Moose tagline is Don't Fear the End. The Moose team backs this up with super solid reviews on gear, food, and more. Our team wholeheartedly agrees with DM because if you are prepared and you plan well then you have nothing to fear. So head on over and get your daily dose of the moose. |
| 122 | The Outdoor Adventure | The Outdoor Adventure is different because it takes a look at the whole picture of survival, camping, and prepping and does so from the lens of the family. This is a great concept and makes this blog worth a visit. There is even a kids section in addition to Bushcrafting and other great areas. Our team's favorite post is the Micro adventures for families. |
| 123 | TN Gun AKA The Shepherd School | David Nash heads up the blog at the Shepherd School. Shepherd School is a great blog because most of us don't have unlimited capital to do all things survival. So David teaches you from his vast experience how to prep on a budget. This website has all sorts of super helpful DIY projects. |
| 124 | Around the Cabin | Around the Cabin got its start from a YouTube Channel then grew into a full website. This site has everything from video, a forum, to podcast. Our team's favorite is Campfire Chat which has interesting live shows and commentary. The recipes section is also nice and worth a visit. |
| 125 | Totally Ready | Totally Ready is a website that sells kits that were designed by a 20 year plus veteran of the survival space. In addition to kits Totally Ready has a great articles section on Food Storage and More. Drop by and feel free to ask Carolyn a question. She is a wise lady and a wealth of information. |
| 126 | Code Green Prep | Code Green teaches skills and tools for life and they mean it. This website has it all. Everything from defense, to energy, food, water, prepping, and retreats. Our team's favorite section was on vulnerabilities. It is easy to look at what you have and be blinded to your blind spots. This section of the website talks about those and ask viewers important questions to consider. |
| 127 | Ready 4 It All | Ready 4 It All teaches practical preparedness for today's modern survivalist. This tagline fits this website. They have great articles. Our team's favorites are "Can a Wood Gasifier Be a Reliable Energy Source" and "The No BS Breakdown of Aquaponics." Good website with a lot of resources. |
| 128 | Seasoned Citizen Prepper | Seasoned Citizen Prepper is a solid resource center for articles on frugality, health, and homesteading. SCP takes a holistic approach to prepping in offering a balanced view by looking at multiple areas. |
| 129 | 1 800 Prepare | 1 800 Prepare is a website dedicated to kits. They have preparedness kits for your home or office. There are even kits for your pets. This website is worth the visit for the kits. Be sure to check out there articles too as they have some good resources. |
| 130 | Dan's Depot | Dan and Matt started Dan's Depot after growing up together in New York. The depot is amazing. It has everything from a forum, to a shop, to a school. Yes, we said school. These guys have a whole team cranking out great curriculum. So they have the perfect gift giving ideas from product to e resources. So if you want to give a gift to an old Prepper or somebody new on the journey they have you covered. |
| 131 | Homestead Dreamer | The Homestead Dreamer is a website that is dedicated to working towards a more self-sufficient life from the viewpoint a real family in southeast Alaska. HD realizes that the purchase of land is costly and expensive which means it is a few years away for many of us. While this maybe true there are lots of skills that we all can begin gathering and equipping ourselves with before the purchase of the land. Homestead Dreamer does a great job of this on the website. |
| 132 | Radio Free ReDoubt | Radio Free ReDoubt is a website with lots of relocation resources, but it also home to the John Jacob Schmidt radio show. John Jacob offers lots of practical commentary and will be a favorite for those that like online radio. |
| 133 | Suburban Prepper | Suburban Prepper is written with the reader in mind that lives in suburbs and doesn't have the opportunity, money, or desire to relocate to Northern Idaho. This website is both funny and informative as SP has a great sense of humor and provides the reader with solid knowledge, but also keeps it fun as well as educational. |
| 134 | Zombease | Zombease is a great website because they review actual products. Our team found this exceptionally helpful. So while other sites will point out things you should look for, this website actually shows reviews from actual gear that they have tested. There is nothing better than getting a first hand account. So we salute the team at Zombease |
| 135 | Survival Gear | Survival Gear is all about gear. They have loads to chose from and an assortment of testimonials about what other customers have found helpful. Our teams favorite was the Top 10 Gear Items. Because maybe you have all these items, but sometimes we run out. Replenishing your stock is important and it's good to have a reminder. Thanks Survival Gear! |
| 136 | Florida Hillbilly | Florida Hillbilly is a website written about survival from a south Florida perspective. Our team has a few members from south Florida. They often say that parts of Florida are their own country. So this website offers a new and fresh perspective from a different point of view that many will find very helpful. While you are there check out the articles of food preservation. We enjoyed the articles on canning too. |
| 137 | How to Survive It | How to Survive it is a website about just that. They have a Facebook page of over 9000 fans. So their community is great and they have a lot of writers which gives the website a lot of different perspectives. Our favorite section of the website was the "Survival Roundup." |
| 138 | Tin Hat Ranch | Tin Hat Ranch (Your Source for Survival) is a website that looks at everything from gear reviews to canning. They also have some interesting commentary on historical issues and current events. Our team's favorite aspect of this website was that Spot runs a nonprofit. It is very easy to be a prepper and become consumed with self, but the gang over at Tin Hat is trying to give back too. We salute them and their efforts. |
| 139 | All Things Emergency | All Things Emergency is a great resource because it looks at all things emergency. It is very easy in survival to only look at one aspect. When the truth of the matter is that bad weather could be a major factor in a lose of food. So All Things Emergency takes into account a broad scope as they write their articles and look to put out balanced content looking at different areas. |
| 140 | Major Pandemic | If you likes guns and gear then Major Pandemic is the place for you. They have all sorts of well researched articles about gear. These articles are well documented, cite other websites, and go deep to look at the ins and outs of various pieces of hardware and the connecting hardware. We found this exceptionally helpful. This team is also well researched and reviews things like the SHOT show. |
| 141 | The Bug out Bag Guide | Chris created The Bug out Bag Guide to help real people survive in a changing world. The thing that is interested about The Bug out Bag Guide is the website has a high degree of content centered around getting out of bad situations or avoiding them all together. The articles are very detailed and informative. Our team's favorite article was about faraday cages. So be sure to check that one out while there. |
| 142 | The Good Survivalist | The Good Survivalist is a website loaded with great hacks and several top 10 list on various topics. Our team really liked this and found the website helpful because you can peruse the content and get a lot of great information in the way it is laid out. Their team also has a lot of good articles on things like personal responsibility and other things not covered on other websites. |
| 143 | Totally Homestead | Another Todd S site. (See number 26) |
| 144 | Mad Town Preppers | Mad Town Preppers is a prepper website with lots of articles and a very active Facebook page (over 3000 likes!). The team at Mad Town works diligently putting out articles and content on sustainable survival solutions. Everything they do they try to have scoped through the idea of emergency preparedness. The website is clean and easy to read through and scan to find a topic where you want to focus your attention. Our team found the alerts section to be quite interesting. |
| 145 | Pampered Prepper | Pampered Prepper is a great blog with an emphasis on saving money and helping moms. Our team found the site to be informative and helpful. So drop by and say hi to Mischa. You will be glad you did. |
| 146 | Prior Proper Planning | Josh and the team head up the Prior Proper Planning blogspot. On this blog, Josh focus on the 7 P's of prepping. What are those? Well that would be a spoiler alert to an awesome blog. So go check it out for yourself. This blog focusses on all areas which include: Bushcraft, Woodcraft, Wild Edibles, Preparedness, Hunting/Shooting, Survival, Camping, Primitive Living, Homesteading, Gear Reviews, Kit Mentality, Outdoor Cooking and anything related to the Outdoors! |
| 147 | The Daily Prep | Dan Carpenter publishes The Daily Prep. It is an informative website that looks at not just prepping but financial stability and security. In this website, Dan offers several guides and publications to do this. Our team's favorite was the 8 biggest mistakes preppers make. |
| 148 | Geek Prepper | John is the Geek Prepper and looks at different situations and planning for them together. Our team liked this and the working together mentality that John brings to the blog. Often times it can be hard to prepare to go alone. So our hat goes off the John as he works to figure things out together. |
| 149 | Prepper Resources | Prepper Resources believes that "Life isn't fair. So Plan accordingly" With that in mind the team set up a really solid website devoted to forums, gear reviews, and current events. Our team's favorite section was the product reviews and found them very helpful and informative. |
| 150 | Provident Living Today | The Survival Place Blog is run by the Survivor Guy and it is a great compilation of articles that are original and reblogged from other websites. The articles are information and insightful. We even found a few that were humorous. Anytime you can find that much content on a blog…..well we take our hat off to them. |
| 151 | Survive the Apocalypse | Survive the Apocalypse is a website that has a good survival guide, films, books, and news. Our team's favorite was an article about working on old clunkers. So check that one out. These many times make the best bug out vehicles. |
| 152 | Mother Earth Products | Mother Earth Products is a product website that specializes in consumables. They have everything from dried fruit, to vegetables, to beans, to rice and grains. Exceptional selection with a good blog too. Keep it up Mother Earth. |
| 153 | A Matter of Preparedness | A Matter of Preparedness is one of those blogs that is so good that our team found it hard to move on to the next blog to keep reviewing them for this list. There is loads of content. It is so much and so good we will not try to qualify it or quantify it. We will just say it is very very good. Our favorite area was the article on pressure cookers. These devices are great and something every home should have. Because you can cook fresh things very quickly. |
| 154 | EDC Prepping | EDC Prepping is a great blog that focuses on prepping on a budget. It has several areas an ideas on what people can do to get a lot with little money. Our team's favorite article is "Grocery Budgeting for 4 for $200 a Month." We found this helpful and inspirational. So be sure to check that out while you are there. |
| 155 | Clever Survivalist | Clever Survivalist is a solid website with lots of different types of medium to check out. Ken has set it up so there is a forum, podcast, videos, and articles. There are also several areas like: alternative energy, ammunition, back up power systems, bug out locations, bushcraft, camping, disaster planning, economic collapse, EMPs, farming, guns, generators, shelters, and water storage. Check it out and say hello to Ken. |
| 156 | Learn To Prepare | Denis Korn heads up the blog at Learn To Prepare. In this blog Denis goes through lots of questions to provoke readers to think and consider various things maybe they haven't considered before. This blog is deep and rich in content. If you want an educational resource that is thought provoking then you will enjoy this blog. Our team's favorite was the compilation of useful links and resources. |
| 157 | Mainstream Preppers | Mainstream Preppers is a website dedicated to the prepper community. Since, most preppers don't broadcast the fact that they prep it can be difficult to find other people locally to connect with that are like minded. So MSP seeks to overcome this by becoming the largest prepping community and connect lots of people. MSP also is a one stop source for curated content on the web. |
| 158 | The Prepper Podcast | This website is similar to the clever survivalist. See above review#….157 |
| 159 | Food Storage | Food Storage believes that preparedness means peace of mind. They accomplish this by offering a website that has large categories on food and water storage that include things like: fruits, vegetables, dairy, meats and proteins, grains, and ready to eat meals. We found this website especially helpful and we really enjoyed the articles on in-home freeze drying. |
| 160 | TEOTWAWKI Blog | The TEOTWAWKI blog is a well written blog with subject matter from book reviews, gear reviews, commentary on current events and much more. Our team found their perspective fascinating and that they had some original things to say. Our team's favorite area were the articles about places outside the United States. Because perspective is a good thing and this blog offers that. |
| 161 | An American Homestead | The Happy To Survive team has several huge HAM radio fans on staff. So when one reviewer told another he found a new HAM website we didn't know if they would able leave the American Homestead website. An American Homestead is a well written, thoughtful website, that is very well designed including areas on family life, around the kitchen, off the grid home, and much more. The articles are serious but written from a lighthearted point of view. We enjoyed this. So if you like lots of different content this is the site for you. |
| 162 | Prepper Chimp | Prepper Chimp is a clever and well written website. Let's face it….Who doesn't love chimps? In all seriousness, this is an awesome website with great articles on guns and gear. Our team personally loved the article on starting a "seedbank." So be sure to check that out while you are there. It is a new take on future currency. |
| 163 | RAEMS | Remote Areas Emergency Management is a website that provides classes for a company based out of Canada. This is a great way to have face to face interaction to learn more about life saving preparedness classes. Don't have time to visit Canada? No worries, they have you covered and have produced a lot of informative articles. Our team's favorite was an article on poisons as many of us live in poisonous snake areas. So toxicology is a must. |
| 164 | Survival Prepper Joe | You have to appreciate a website where the phone number is listed on the front page and in huge letters it says "call JOE." So we appreciated the friendliness and approachability of this website. There are lots of 101 tips to get newcomers started and great newsletter tips as well. If you stop by be sure to reach out to Joe. |
| 165 | Arms Bearing Citizen | Arms Bearing Citizen is a great website. Mainly because most survival sites list a few gun reviews and move on to the next thing. But happily ABC does not do that. They have specific reviews on rifles, handguns, gun safes, tactical optics, and more. When a website puts that much detail into each category we just have to stop and say…."Job well done… Arms Bearing Citizen" |
| 166 | Ask A Prepper | Ask A Prepper is a great website for DIY preppers who want a solid community of preppers willing to offer practical assistance through well written content. There is a lot of information on this website that was new and fresh that our team did not see anywhere else. Check out the article on smaller survival shelters. This was our team's favorite and we found it very informative and original. |
| 167 | Beat The End | Beat the End is an informative website with Beans, Bandaids, and Bullets. There is also information on current events, political commentary, and prepper resources. Beat the End has extensive gear reviews and an active facebook page. It's the kind of site that you could get lost in for hours. So be sure to check it out. |
| 168 | Black Scout Survival | Black Scout Survival has put together an impressive survival website featuring lots of articles and great Youtube videos. Our team is always a fan of a good website that integrates in videos. Check out the post on Lockpicking. This will become one of your personal favorites. It is needed and rarely talked about. |
| 169 | Bug Out Channel | Bug Out Channel is an impressive website. It is well design and it is both easy to follow and easy to navigate. There are lots of articles and videos on different subjects. Our team's favorite was the impressive gear review videos on different types of army knives. |
| 170 | E Disaster Systems | E Disaster Systems is a website that sells all sorts of survival and disaster systems. They can cover you for any emergency. Here are the types of kits and situations they cover: Emergency Survival Kits, CERT Kits, Camping Supplies, Communications, Backpacks, and much more. If you can think it, then they probably have it. |
| 171 | Family Survival Planning | Family Survival Planning is a blog that comes at survival planning from the aspect of the family. We found this concept fascinating as many websites focus on one member, but FSP focusses on the whole family. There are lots of great, well written articles, but our team's favorite would have to be the articles on long term storage. |
| 172 | Hostile Hare | Hostile Hare is a great website because it is both fun and informative. Our team loves to laugh so we could appreciate the whimsical style that the Hostile Hare brought. It is a lot of fun being at this website and it still offers really great survival articles and content. Our team's favorite was the recipe section of the website. So be sure to check that out. |
| 173 | Prepper Survive | Prepper Survive is a blog that offers well researched articles on food storage, water storage and more. What is neat about this website is that it has a community aspect and feel. There is also a book club area which our team found to be both educational and interesting. |
| 174 | Practical Preppers | Scott Hunt runs Practical Preppers. He is a world renown speaker, author, and survival expert. This website is jammed packed with documentation, articles, and videos. Plus, Scott offers the personal touch and will do a consultation to any prepper. So if you're not sure where to go next or you just want to have your plan evaluated Scott can help with that. |
| 175 | The Deliberate Agrarian | Herrick Kimball's blog The Deliberate Agrarian focusses on Herrick's faith and comments on things like homesteading, farming, and much more. For our reviewing, we focused on the homesteading articles as we felt Herrick had some very well written articles on micro farming. So if you are interesting in gardening, homesteading, or micro-farming you will want to check those out. He also has an interesting project on creating his own clothes pin company which is a good read too. |
| 176 | Last One Alive | Last One Alive is a survival blog that was created by Mike Johnson to help other people. It has several tips and great articles to get people introduced into the world of prepping and survival. Don't know where to start? Mike and the Last One Alive blog can help. Be sure to reach out to Mike by email as he is available to help. |
| 177 | Maximum Survival | Maximum Survival is a nice blog about all helping people survive and be more self sufficient. Being self sufficient is something that used to be talked about a lot 50 years ago, but isn't talked about as much now. So this is an important topic and the team at Maximum Survival does a good job covering it. |
| 178 | Radical Survivalism | Radical Survivalism offers a fresh take and new perspective on survival. A great blog that is jammed pack with solid content. Check out of team's favorite article "Make a Simple Intercom Phone from a pair of old corded phones." It was great and we doubt you have read anything like it. |
| 179 | Urban Survival Site | Urban Survival Site has a great blog and a super active facebook page. The website has tons of articles of survival and prepping. It is just jammed packed full of great articles. You literally are missing a great website if you don't check this out. Our team's favorite was "how to open a can without a can opener." |
| 180 | Grain Store House | The Millers run Grain Store House. It is a family business that helps everyday people prepare for different types of situations. The Millers take preparedness serious, but are available to help anybody that ask. You can check out their website to get in contact with them. Be sure to watch their great videos on preparation while there. These videos were a favorite for our team. |
| 181 | On Point Preparedness | On Point Preparedness is a website with a strong emphasis on prepping from a faith based background. So the team has a very thoughtful approach in this area. They also cover interesting areas such as networking. Our team thought this was pretty cool as you don't see many prepper meetup groups. |
| 182 | Suburban Steader | Started by Dan in 2013, Suburban Steader started with the dedication of providing people in the burbs with the confidence and know how to become more self reliant. This website has all sorts of articles on homesteading, frugality, food storage and more. Great website that is worth the time. |
| 183 | Tattooed Homestead | Tattooed Homestead is a well written blog that has pictures and articles about all types of subjects on homesteading, sustainable farming, homeschooling, hunting, farming, and preparedness. It is very easy to connect with the writer as reader as they are very open about their thoughts. Their opinions are thoughtful and well research. The graphics and photography on this website are excellent as well. t is worth the visit. |
| 184 | Total Survivor Dad | Total Survivor Dad in smart and reads a lot. This work that he does helps the website viewer as Dad collects the best content and adds it to his website. This can be seen in our favorite post on Total Survivor Dad: "Survivor/Prepper…Kindle Ebooks." It is a good any time you can get another expert's opinion on something. This ebook post does just that. The rest of the website is also true to form and has great articles. |
| 185 | AZ Weapon Craft Prepper | AZ Weapon Craft Prepper is home to Johnnie Mock. Johnnie is a world class weapons expert and instructor. As a veteran and U.S. Army Instructor Johnnie brings a wealth of knowledge to the table. His websites details classes that he teaches and has excellent articles on gear and more. Be sure to check out the humor section of AZ Weapon Craft Prepper. There are a lot of really funny graphics Johnnie has compiled. |
| 186 | Emergency Prep Lady | Loa Kirk Anderson is the Emergency Prep Lady. In this website Loa features great content about how to get started in prepping, disaster preparedness, earthquake response, and much more. Loa is also an accomplished speaker and has information on site about her services. |
| 187 | Kodiak Health | Kodiak Health is the ultimate gift website for any homesteader. They have gifts such as: grain mills, stand mixers, vacuum sealers, juicers, dehydrators, professional blenders, and cookbooks. Our team's favorite was the items specific for preparedness and survival. So be sure to check those out. |
| 188 | Outdoor Self Reliance | Outdoor Self Reliance is taught by a team of epic hunter gathers that teach techniques not found on other websites. Their advice is practical and useful. It can be found in the website articles and through classes. Our team's favorite article was when Alan teaches you how to use the sun as a compass with the shadow stick method. So be sure to check that one out when you stop by. |
| 189 | Survival Shelf | Survival Shelf is a content curation blog run by Elise and Thomas Xavier. Both Elise and Thomas know how frustrating it can be to go from one website to the next looking for solid content and articles on prepping, survival, and homesteading. So they diligent work to build a collection of survival resources "one link at a time." Our team's favorite part of their website is that it is clean, well designed, and flows very well. |
| 190 | The Weekend Prepper | The Weekend Prepper helps families prep big or prep small. This is a really important concept the team at Weekend Prepper has come up with because often times getting started in prepping can be overwhelming. The first best thing to do is to just do something, and the Weekend Prepper team has come up with great ideas to get you going. Our favorite area was the article on "How to Tell if you Container is Food Safe." It was very informative. |
| 191 | Freedom Preppers | Freedom Preppers is a great site geared towards the SHTF. There are articles on Prepper Supplies, Security, Survival Medicine, OFF the Grid, and TEOTWAWKI. The site has a really strong book review section. So if you like to read and you want to check out some opinions on the latest prepper books then you will love Freedom Preppers. |
| 192 | JRH Enterprises | JRH Enterprises is an ecommerce store offering all sorts of gear and prepper supplies. They specialize in optics with all sorts of great night visor and thermal wares, but they also have products such as: perimeter alarms, dried food, armor, and tactical gear. Give them a look. Our team's favorite was the medical kits. So be sure to check those out. |
| 193 | Survival Central | Survival Central is a blog that is well designed, well written, easy to follow, and has tons of great content. They have a YouTube Channel and they are very active on social media. There is a store with things to purchase to help you along the journey. The team is active, available, and helpful. So reach out and say "hi." |
| 194 | I Survival Skills | I Survival Skills blog offers practical knowledge to survival skills and bushcrafting. e found this website simply awesome and loaded with great content. So check it out. There are hundreds of articles on gear, foraging, concealment, food storage, fire fuel, herbal medicine, and much more. |
| 195 | Rational Preparedness | Rational Preparedness is home the talented Jane-Alexandra Krehbiel. She is an accomplished writer, speaker, and radio personality. Jane-Alexandra brings a wealth of knowledge to this blog and it is worth a visit. Her thoughtful book Rational Preparedness: A Primer to Preparedness is available for purchase. |
| 196 | Stealth Survival | Stealth Survival is a blog with lots of categories on several areas on survival. Our team's favorite area was the gear reviews. We felt like their team really knew their blades. So be sure to check those out. |
| 197 | The Prepper Pages | The Prepper Pages in an insightful blog that details survival medicine. There are just some really good articles on this website dealing with nontraditional medicine in a prepper or survival situation. This team really knows their stuff and they have a lot of really interesting home remedies to check out. |
| 198 | Expert Prepper | Skip Tanner leads the team at Expert Prepper. He is an expert writer, avid outdoorsman, hunter, hiker and survival expert. Skip has been sharpening his skills since he was 15. He believes, "Why survive when you can thrive?" And Skip and the team bring practical survival wisdom in the articles offered on this blog. |
| 199 | Prepperlink | Prepper Link is a one stop shop of solid content and information for preppers. There is a forum and other activities for visitors to connect with other preppers, survivalist, and people interested in homesteading. The articles are well researched and informative. Our team's favorite was "How to communicate when the SHTF." We felt it contained some very valuable information. So be sure to check that one out when you are there. |
| 200 | Survival Camping Store | Survival Camping Store is an online store for the survival enthusiast. The have survival kits, knives, shelter, fire starting tools, food storage, hydration, paracord, optics, and much more. There is also a blog with a lot of informative articles. Our favorite article was "How to Filter Water with Bananas." So be sure to check that one out. |
| 201 | Survive Hive | Survive Hive has great gear reviews, an alerts section, check list, a blog, and (our team's favorite) how to guides. The folks at Survive Hive bring it with well researched documented materials. They offer a prudent opinion on different things. Their take may be something you had never heard. Personally, we loved this. We love coming across content that is different. So Survive Hive…..our hats are off! |
| 202 | Equip 2 Survive | Equip 2 Survive is a blog with well written content on survival. There are course, quizzes, articles, and loads of pictures, infographics, and more on their Pinterest page. It is the total package. There are articles on fire and shelter, water, first aid, tools and repair, signaling, nutrition, navigation, and personal security. It's a one stop shop. So check them out. |
| 203 | Preppers Universe | Preppers Universe is a very well balanced website. There are articles and section for preppers, survivalist, gardeners, homesteaders, etc. This website literally has something for everybody. Our team's favorite was the section and articles on Gardening. I am not sure what is going on at Happy to Survive, but we just can't get enough of gardening lately. So Preppers Universe had some really good articles to fill our gardening tank. |
| 204 | Disaster Mom | Disaster Mom is just that, a mom that helps others prepare for disaster. DM got her start in prepping in 1971 as a small child that survived the Los Angeles earthquake with her family. This brought a profound impact to her life that would be used by God to forever shape her worldview. So DM uses her website to help other people and intergrates her faith and past experiences into her articles. |
| 205 | Jack Raven Bushcraft | Bushcrafting is very needed. So it was with great excitement that we found Jack Raven Bushcraft, and JRB did not disappoint. It is a clever and well designed website that details different aspects of bushcrafting. So if you want to learn more or take it to the next level of a private class then Jack Raven Bushcraft has got you covered. |
| 206 | Prepper Ideas | Prepper Ideas has lots of great articles with various ideas on Prepping. The great thing about this website is there are some really solid original ideas from the Prepper Ideas team, and there is some great curated content. This means the Prepper Ideas team will find treasure troves of different articles from around the web on different survival sites then post those articles on the Prepper Ideas website. |
| 207 | Modern Day Redneck | A Modern Day Redneck is a glimpse into the life and times of a modern day redneck. This is a colorful blog written with humor, wisdom, experience, and practical farm sense. It is fun to read and the kind of place you don't want to leave. Check it out. It is worth the visit. |
| 208 | Outdoor Quest | Outdoor Quest is built around the theme of backcountry survival. This is a great theme because if you can survive in the backcountry you can make it a lot of places. So the team walks their website visitors through navigation and using technology. The blog is all about instructing and teaching. So if you are interested in a true outdoor quest then this is the blog for you. |
| 209 | Prepared for Survival | Prepared for Survival is a clever blog that is both informative and educational. There are articles on how to protect your home, gear reviews, book reviews, and recipe ideas. We could go own, but that would spoil the fun of your first visit to Prepared for Survival. So go check them out. Our team's favorite spot was the recipe section of the website. We found that the Prepared for Survival folks were crockpot experts and those recipes really helped us prepare. |
| 210 | Reluctant Prepper | Reluctant leaders are often times the BEST! That is because they aren't about hogging the spotlight right? They are generally all about helping others. This is the case in the wonderful blog of the Reluctant Prepper. This blog is the prudent wisdom of a reluctant prepper. The articles are insightful and educational. Plus, the blog has a nice ebook on prepping and survival. |
| 211 | Vigil Prudence | Vigil Prudence is the blog of a Christian woman are her take on prepping. The blog is very well designed. The graphics are very clean. She presents her case in a strong, articulate, well documented manner that is not dogmatic. So if you appreciate an educated Christian worldview, then you will probably love Vigil Prudence. Check it out. She also has a very active twitter page. So you can follow her there too. |
| 212 | Hill Billy Bonez | Hill Billy Bonez is an apparel company with a first rate blog. So they have physical gear, information, and articles. Besides having one of the coolest names in the business this website is loaded with too much stuff to list. They have paracord, fishing charts, hunting accessories, recipes, survival and camping gear. |
| 213 | Blue Collar Prepping | Blue Collar Prepping is a delightful blog that looks at prepping and survival through a blue collar mindset. Don't let this fool you. This blog is well written and insightful. Our team learned a few new things here. And that is saying something because we get around. Our favorite part of this website was the prepping on a budget post. Most of us don't have unlimited capital. So it is important to have inspirational blogs such as this one with good ideas. |
| 214 | Living Prepared | Living Prepared is a blog by a family that lives in Hurricane Country. Now this is very important. As a company that is based in Florida we know the merits and experience that this holds. Hurricanes constantly are being thrown at you. So it is important to have a competent survival plan. Plus, many times the grocery stores get cleaned out. So blogs like Living Prepared can teach us all a lot and this blog has loads of great content! |
| 215 | Proficient Prepping | Proficient Prepping believes preparedness is fundamental. This is so important in these uncertain times. o it is important that this website is helping people to prepare early. There are several good articles here to help educate you and get you started. Proficient Prepping is one of favorite blogs because we love first hand accounts. The PP team will do various preps and document them with stories and pictures and then give the blog visitor a first hand account, review, feedback, or opinion. This is nice and extremely helpful. |
| 216 | Omega Tactical and Survival | John heads up the team at Omega Tactical and Survival. John has been doing prepping since Y2k and has a background in the world of the state correctional. So John has real world knowledge of dealing with tough situations that he brings with him on each and every article in OTS. This type of experience can not be duplicated and it makes OTS a great website. |
| 217 | Outlive the Outbreak | Outlive the Outbreak is an impressive website with an equally impressive collection of articles on survival tips, homesteading, politics, prepper list, and gear reviews. This website is a must and will be a favorite for your bookmarks bar! |
| 218 | The Preppers Life | The Preppers Life is a must have for any survival aficionado. They have articles on prepping, survival, homesteading, DIY, gear reviews, and much more. The articles are thoughtful, effective, and well researched. Our favorite part of this website was the section on gardening as they have a great article on growing vegetables. |
| 219 | Crisis Survivor Tips | Crisis Survivor Tips is a blog about survival that brings new ideas. The articles are fresh and not duplicated content. There are some really fascinating articles here that you will probably not see anywhere else. Case in point: 20 Survival Uses for Pantyhose. |
| 220 | Lets Talk Survival | Let's Talk Survival is a clever blog written by a patriot named Steve Ackerman. In Lets talk Survival, Steve focusses on emergency preparedness, self-reliance and the demonstration of survival skills and techniques. Steve is also a big gear junkie. So his gear reviews are awesome. Be sure to also check out his articles on firearms. They are very well written. |
| 221 | Preparing with Dave | Preparing with Dave is all about learning survival and prepping together. Dave is literally here to help you. Dave takes an interesting approach to his blog in that he sets the stage to prepping in eating healthy and growing your own food. This is quite practical, but also quite genius in that one can do more things like forage for food, trap food, and bush-craft if you are fueling up on the right fuel. It's this type of practical prudent wisdom that Dave brings to all his articles. So check them out. |
| 222 | Self Defense Initiative | Self Defense Initiative is a website that provides students the potential to learn gunfighting, stick fighting, defensive techniques, and car and driving techniques. This school is a great way to get practical hands on experience from Peter Burlingame one of the leaders in the industry. After all, you can watch a video, but wouldn't going through a class with Peter be even better? |
| 223 | Shield N Seal | Shield N Seal is an ecommerce site providing options in food storage. They have both vacuums and bags. As leaders in the food vacuum press industry they demonstrate how it is imperative to long term storage to have an essential food storage solution. |
| 224 | Survive Worldwide | Survive Worldwide updates viewers on worldwide breaking news on politics, prepper culture, and gear reviews. Their website has areas on apparel, firearms, knives, outdoor, and public safety. The site is both informative and well written by their team of experts. |
| 225 | The Approaching Day | The Approaching Day is a prepper based blog that offers commentary from a Bible based Christian perspective. There are articles on the end times, Proverbs, the economy, and getting started as a prepper. The articles and thoughtful and diverse. |
| 226 | Fortress Clothing | Fortress Clothing is a company by preppers for preppers. They offer preppers actual clothing and demonstrate different systems to keep you warm. This is a good American company that build quality clothing for extreme conditions. |
| 227 | Practical Tactical | Practical Tactical is a website with the goal of helping your family establish their disaster preparedness plan. This is a great concept and they achieve this by giving your family step by step instructions to put an actual plan in place. Often times people have great intentions, but never reach their goals. This is often because people become overwhelmed. So Practical Tactical steps in and offers consultations and guides to provide real solutions to get you started. |
| 228 | Self Reliant School | Jennifer started the Self Reliant School as a way to help preppers by offering them actual technical training and know how. These are video based classes where Jennifer and husband Bill are walking paid members through subject areas. Have you ever wanted to learn to can, but grandma never taught you? No problem. Jennifer is great at canning! Bill also knows a lot too! So check these classes out. Our team found them educational and high quality. |
| 229 | Survival Barracks | Survival Barracks has lots of great articles on prepping. Our team's personal favorite was the article "Unusual Uses for Toothpaste for Preppers…" There are also a lot of other really great articles on survival skills, DIY, food storage, reviews, and a forum. It's worth the visit as the articles are good and the so are the pictures. |
| 230 | Armageddon Online | Armageddon Online is a diverse website with articles on multiple prepper subjects and doomsday scenarios. The topics range from: man made disaster, natural disaster, space disasters, conspiracy theories, and more. The website also has a religious section. This website has a lot of depth and covers a great deal. |
| 231 | Still Getting Ready | Still Getting Ready is a thoughtful and well written blog about a family that is still getting ready no matter what. The website is easy to follow and the articles flow. So it is very easy to read and informative. There are articles on bushcrafting, survival basics, gear, supplies, security, and much more. Our favorite was the Prepper Glossary. It is a guide to help new preppers with all the jargon and lingo. |
| 232 | SHTF Dashboard | SHTF Dashboard is a curated and original article site feature news from all over the globe. There are alerts and breaking news on many things readers of SHTF would find interesting. There are sections on ebola, contagious disease, crime and unrest, earth, food, preparedness, and supplies. There are also free books and guides to get people started on their journey. |
| 233 | Mountain Boy Journals | Mountain Boy Journal is a great website that is connected to one of our other favorite websites Trayer Wilderness. Be sure to check this website out. It is very inspirational. Our team's favorite is "30 days of Gratefulness" as gratitude and humility in giving thanks back to the creator are so important in finding true peace. |
| 234 | Patriot Liberty | Patriot Liberty is a well designed website with articles on stockpiling, aquaponics, food, guns, and survival. There are lots of articles to choose from as this team has worked very hard to make this an educational and informative website. |
| 235 | Survival Supply HQ | Alan started Survival Supply HQ to not give hype and fear, but just good solid advice and informational articles to help people with the real challenges ahead. Two thumbs up Alan! The goal is to help people survive, whether somebody gets lost on a hiking trip or preparing for a man-made event they have you covered. |
| 236 | Just Us Enterprises | Just Us Enterprises has all sorts of gear to get you going in survival or back out on the trail. They have backpacks and hiking gear. They also have a large selection of First Aid Kits, Survival Kits, and Preparedness supplies. Lots to chose from and good prices. |
| 237 | Real Survival Blog | Ray McNally's blog Real Survival Blog charts different things Ray has done to get his family ready. Ray is a family man and as a concerned citizen talks about different prepper objectives to get other families ready. Real Survival Blog has How to Guides, information on bugging out, and articles about current events. Ray has put a lot of time into this blog and it's worth a visit. |
| 238 | Prep Cabin | Prep Cabin is a website that has a blog and lots of informative articles on survival. Our team's favorite section of this blog though was the article on an octagon cabin. The Prep Cabin has two available sizes, information, and a section to get a quote. Octagons are great open space environments. |
| 239 | SHTF Dad | With so many websites wanting to go at it alone our team always appreciates finding a website like SHTF Dad. Because Dad is all about helping his family during the SHTF. He does this be offering viewers great articles on preparedness through activities like gardening, food preservation, medical, communication, and more. SHTF Dad also has a kid's section. So there is something for the whole family. |
| 240 | Prepperzine | Billy heads up the team at Prepperzine. Prepperzine is a magazine for preppers that brings viewers interesting survival based news, skills, DIY, gear, prepping on a budget, politics, world economy, and informational based articles like "Best hiding places." Billy is a traveler and brings a wealth of information and a diverse opinion which makes this site worth the stop. |
| 241 | Survival Planet | Survival Planet believes in article syndication to bring its viewers a comprehensive look at survival and prepper ideas through looking at multiple websites. This cumulation of prepper and survival content makes it a great one stop shop to check out. |
| 242 | Survival Gear | Survival Gear is an all around survival and prepper website. It looks good and reads well. Their graphics are easy on the eyes and the site is very informative. There are really good gear reviews. Our team's favorite was the article on "Solar Power Battery Chargers." There a lot of categories on this website to inform the viewer. |
| 243 | Prepper Dashboard | Prepper Dashboard links viewers to prepper resources across the web. This blog gives viewers the ability to access multiple streams of content at one convenient site. Here are the list of websites that Prepper Dashboard feeds from: American Preppers Network, Apartment Prepper, Apocalypse Hub, Armageddon Online, Backdoor Survival, Bacon And Eggs, Before It's News, Bushcraft Survival, Canadian Preppers Network, Doom And Bloom, Ghost Prepper, Learn How To Be Prepared, Maximum Survival, Modern Survival Blog, Modern Survival Online, Off Grid Survival, Old Prepper, Pioneer Living, Prepared Christian, Preparedness Pro, Prepper Gal, Prepper.Org, SHTF Plan, Survival Blog, Urban Survival, Willow Haven Outdoor. |
7 places were left open for Happy to Survive readers to vote. So shout out for the ones that you feel should be on the list and they will take a look at them!!
Just sayin'.
- Survivor Jane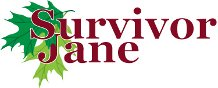 If you liked this ... then you will love my book, "Emergency/Survival Hygiene: A Prepper "Cookbook" for Survival Personal Hygiene Products" and my NEW Book: "What Could Possibly Go Wrong??? How to Go From Completely Clueless to Totally Prepared"
If you have any questions, or would like to see a specific article addressing survival preparedness for women on Survivor Jane website click here > editorial@survivorjane.com)
For Sponsorship/Advertising Contact Information: sponsors@survivorjane.com
Follow me on Twitter @SurvivorJane and use the hashtag #PrepperTalk - Building the Largest Prepper Community One Social Media at a Time!