Okay I know it's a stretch but I am always thinking of ways I can take care of myself when stores are no longer an option to buy my grooming products - you know, like if it ever came to an "end-of-the-world-as-we-know-it" situation?
When I read where someone said bananas were nature's secret to repairing and preserving your hair, I thought hmmm I wonder...
And like with so many other things, I began to look into the benefits of bananas to see if they could indeed be my conditioner of the future.
I found that bananas are loaded with vitamins A, B, C and E and potassium, and contain tryptophan (a rich amino acid) and potassium. They are also rich in natural oils and carbohydrates. Good news so far!
All of these vitamins and minerals are supposed to bring out the natural elasticity of the hair, add super softening properties to the hair shaft and prevents split ends. And who wouldn't want that right?!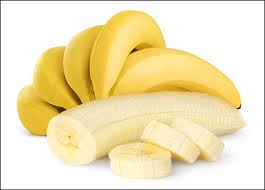 Bananas are also supposed to make dry, brittle sun-damaged or hair-colored, and hair that has been exposed to heat from the blow dryers and flat irons (me), soft and strong and improve manageability and shine. Another check mark!
Also, they have no known substances that cause irritation (so everyone could use them - yay!)
So far looks like a winner! But the true test would be how the banana actually worked on my hair.
From what I read, you are supposed to wash your hair as you normally do and leave it damp. Mash up banana in a bowl and then put the "banana paste" on your hair as you would conditioner. (NOTE: make sure you mash the banana up really, really well ((like pudding really well) - or like me, you will be picking banana chunks out of your hair before you even get to the silky shiny part! Consider it me taking the hit for you.)
Wrap your hair in plastic or put on a shower cap (I wouldn't recommend a good one, get a cheap cap at the discount store) over your banana conditioner and keep it on for about an hour, then rinse. No need for conditioner because the banana is your conditioner.
There are tons of variations of using bananas for your hair on the interwebs so look away or maybe use one of these:
You can take two bananas (discard skins) and mash them in a mixing bowl using a fork until they are kinda lumpy. Then mix a 1/2 cup of honey and beat with an electric mixer. Pour the mixture into a clean used shampoo bottle. Use a very small amount of the conditioner each time you condition your hair.
Or this one. Peel a banana and add 1/4 cup of olive oil and one egg white and put in a blender. Puree for a couple of minutes. Then apply it to your hair.
For me, not being a girl who has the patience or time for a lot of hoopla, I opted for the lone banana mixture my first time around ...and wow! Where have you been all my life?? My hair was soooo soft and looked fantastic!
Now it is recommended that you treat your hair once a month with a banana, or for extremely dry hair, twice a month. You can bet I'm going to do it at least once a month with the results I got.
Now happily, that bunch of bananas that usually just sat in the bowl on my kitchen counter begging for attention, will now have a special purpose!
Chalk one up for survival hair conditioner! Just sayin'.
- Survivor Jane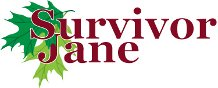 Thank you for sharing Survivor Jane with your friends!
If you have any questions, or would like to see a specific article addressing survival preparedness for women on SurvivorJane.com click here
​Follow Survivor Jane on Twitter @SurvivorJane creator of #PrepperTalk the Largest Prepper Community on Twitter!