I am so excited to announce that I will be the lead speaker to help kick-off  "(SOS) Summer of Survival" Webinar Series on Tuesday, June 3rd at 8pmET!! Click here for More Info: Summer of Survival
This will be 36 hours of advanced survival training packed into 12 weeks of 24 Webinars from Leading Experts around the Country!  Learn from the comfort of your home during this online survival training series. 
You don't want to miss "THE PREPAREDNESS TRAINING EVENT OF THE SUMMER"!!!
Join in every Tuesday and Thursday night June 3rd – August 21st
Tuesdays:
8 pm Eastern

7 pm Central

6 pm Mountain (5 pm in Arizona)

5 pm Pacific
Thursdays:
9 pm Eastern

8 pm Central

7 pm Mountain (6 pm in Arizona)

6 pm Pacific
to hear a different survival expert. And joining in the conversation couldn't be easier.  You can personally speak with the presenter directly after their presentation, as they will stay on for an additional half hour after the presentation to answer questions – live and in person.
Unlike Preparedness Expos and Conventions where you have to rush from one seminar to another; sometimes missing some seminars due to conflicting times, Summer of Survival series allows you to hear and speak to all of the experts.
 Speakers, Topics and Seminar Times:
 Survivor Jane (Me!!): Back to the Basics - What are the essential Basic Preparedness Needs and How to Fulfill Them - Tuesday June 3
Robert Henry: The Realities of Barter After a Large Scale Disaster - Thursday June 5
"Joe Nobody": 10 Ways to Secure Your BOL (Bug Out Location) - Tuesday June 10
"Glen Tate": How To Form a Prepper Team - Thursday June 12
David Kobler: Fire Protection Now And In a Worse Case Situation - Tuesday June 17
Joel Skousen: World Affairs Briefing: What Are the Real Threats? - Thursday June 19
Marjory Wildcraft: How To Produce Half Your Own Food In Your Backyard In Less Than An Hour Per Day - Tuesday June 24
Steve Coombes: Christian Principles of Preparedness - Thursday June 26
Melissa K. Norris: Home Food Preservation Made Easy - Tuesday July 1
Mark Goodwin: The Seven Step Survival Plan - Thursday July 3
Dr. Cynthia Koelker: Treating Infection On Your Own – What You Can And Cannot Treat Successfully - Tuesday July 8
Richard Duarte: Urban Survival - Are You Prepared? - Thursday July 10
John Jacob Schmidt: COMMS UP! Communications Plan for Your Family, Group, and Community - Tuesday July 15
Donna Miller: Home-milling & Grain/Dry Goods Bulk Storage - Thursday July 17
Rick Austin: Secret Garden of Survival-How to Grow a Camouflaged Food-Forest - Tuesday July 22
Dr. Kirk Elliott: Lessons from History: The Fall of Rome and America Today - Thursday July 24
Charley Hogwood: MAGS: The People Part of Prepping - Tuesday July 29
Peter Carroll: You Are the Medic!! - Thursday July 31
Mark Sprenger: Too Many Choices? Learn the RIGHT Approach to Water, Sanitation/Hygiene, and Food Preparedness! - Tuesday August 5
David Christopher: Emergency Herbal Medicine Supply - Thursday August 7
Scott Moore: Does Archery have a place in a Preparedness/Survival scenario? - Tuesday August 12
James Talmage Stevens: Preparedness Rules of Three - Thursday August 14
Jack Lawson/Mike Garand TBA - Tuesday August 19
Travis Waack: Leadership for Preppers: Restoring Order during Catastrophic Chaos - Thursday August 21
Don't miss this opportunity!!!  Signup Today here >> SOS Summer of Survival
Just sayin'.
- Survivor Jane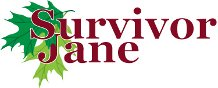 If you have any questions, or would like to see a specific article addressing survival preparedness for women on SurvivorJane.com click here
For Sponsorship/Advertising Contact Information: sponsors@survivorjane.com
Follow me on Twitter @SurvivorJane 
and
#PrepperTalk - Building the Largest Prepper Community One Social Media at a Time! 
Twitter: https://twitter.com/search?q=%23preppertalk&f=realtime 
Facebook: https://www.facebook.com/Preppertalk 
Tagboard: http://tagboard.com/preppertalk